Graphic Design Services
Tear Through The Clutter
Tear Through The Clutter
The Difference Between Ordinary & Extra-Ordinary Is a Bit Extra

Advertising today is so much more than just a flyer or a board. With more and More brands trying to cut out from your targeted customer pie what is it that makes you different?

We help you to explore your differences and then communicate it in the form of Stories that get people's attention, get people to think, and get them to act. But the most important purpose of the stories we tell is the one that makes people share a relationship with the brand.
WHAT WE DO
We are communication builders,
We believe - Every interaction by your brand is a chance to win hearts and minds and we provide design services to make these interactions impactful.
Print Ads
We are a brand advertising agency who decorates each element of advertising design, be it icons, texture, color, or objects, in the creative ink for the sole purpose of selling brand happiness to consumers. From effective typography to catchy punchlines & striking visuals, we will help you create magazines ads, newspapers ads or any other printed publication of your choice and help persuade your audience to start or continue using your brand.
Brochure Design
The Old ways of advertising are constantly challenged. We believe brochures do not have the job to persuade your consumer to buy from you; rather it is the way of showing the brand's vision and mesmerizing them to be a part of you! We will help you in creating unique and beautiful brochure designs in terms of layout, colour selections, content selection, paper or material selection
Outdoor Displays
Outdoor display with  hoardings, posters, danglers, kiosks, shop fronts, signage, bus stands etc..  is one of the best ways to communicate with the masses. The key is to create engaging designs which can Improve the recall value of your brand by advertising your product or service. 
Publication
When we partner with brands we help them to define their stories and express them. Stories that resonate with people and excites them about beautifully presented material. People tend to keep such magazines around, thus increasing the chances of more views. Publication can be a catalogue, story book, coffee table book, magazine etc..  we make sure that it connects 
Our Process
<!============= Process Steps Template Designer 1.3.2 =============>
Step 1

Understanding the brand and planning the structure of the brand marketing collateral

Step 2

Developing the story or concept around the stated goal

Step 3

Planning the tone of the communication

Step 4

Producing the artwork. Approving and working toward hassle free printing
01.

Power Of Communication – Give structure and creative spirit to your brand communication

02.

Balancing Persuasion & Aspiration – Dig into a visual orientation that triggers emotions

03.

Empower Brand – Effective storytelling for strong recall of your brand
Enrich Your Business Communication!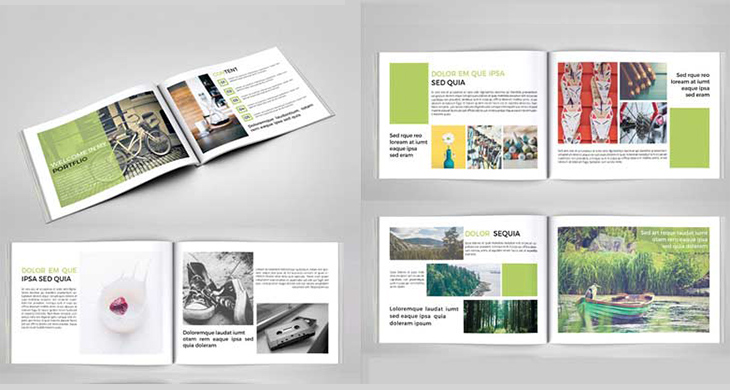 Eduhive Creative Studio: Best Graphic Design Services in Dehradun
Graphic design is the art or process of visual communication that combines images, words, and ideas to convey information to an audience, especially to produce a specific effect. In other words, graphic design is communication design; it's a way of conveying ideas through visuals and design. Some of graphic design's common uses are logos for corporate design, editorial design, advertising, product packaging and web design.

A good graphic design facilitates communication. Graphic design helps in communicating the idea of businesses with the appropriate use of colors, layout and imagery. A pleasant graphic design will help in clear communication and lead to increased conversions.
Benefits of Graphic Design Services
Graphic designs are an integral step in establishing and maintaining a successful business.When used effectively graphic design can boost your company's marketing and messaging through visual communication, giving it greater power to inform, educate, or persuade your audience. Here are some of the benefits:
Professionalism and Consistency
Identity and Brand Recognition
Communication
Build Trust, Goodwill & Loyalty
Increase Sales & Market Position
Graphic Designing Services by Eduhive Creative Studio
The services provided by Eduhive Creative Studio are –
Brochure Designs – A brochure is an informative paper document (often also used for advertising) that can be folded into a template, pamphlet, or leaflet. We provide unique and beautiful brochure designs in terms of layout, color selections, content selection, paper or material selection.
Banner Designs –Banner designs are essential to increase the reach of your business in the target market.Looking for a Banner Design? We design effective creative banner designs.
Flyer Designs – A flyer is a form of paper advertisement intended for wide distribution and typically posted or distributed in a public place, handed out to individuals or sent through the mail.
Packaging Design Services – Packaging design is the process of designing packaging that not only protects and contains your product, but also plays a key marketing role. We create eye-catching packaging design for your products.
3 D Product Modeling –It help businesses to visualize and market their product before final manufacturing.
Label Designs – A label design is a visual intended to deliver a product's details uniquely.
Book Layout Design Services–We design story book, coffee table book, magazine etc.
Hoarding Design Services – Outdoor display with hoardings, posters, danglers, kiosks, shop fronts, signage, bus stands etc. is one of the best ways to communicate with the masses.
Logo Design Services -Logo is the face of the company and has become an essential part of a company's brand identity.
Business Card Design–A business card is a small, printed, usually credit-card-sized paper card. It has your business details, such as name, contact details and brand logo.
Menu Design–Menu design communicate a brand's offering to the consumers. It helps people to choose from what you are offering.