Make It Simple
Memorable, Invitin & Fun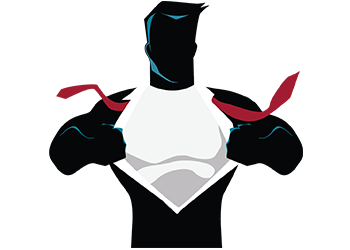 It takes a keen eye for detail and a solid grasp of the terrain to make advertising that cuts through the clutter. However, while the marketplace may have changed, the need to advertise most certainly has not. Advertising campaigns are all about The Idea: how to best sum up a brand message in a single concept, then deliver that concept to a consumer in such a way that they act upon it.
Why we do this?
Print:- A company's marketing assets are everything that an organization has in its arsenal for getting the word out and keeping their brand in the market. an effective campaign and a company's sustainability are reliant on professionally branded materials. These are certain required assets that a company must have. These are no-nonsense pieces that will only help a company to grow. Brochures, leaflets, desk drops. They may be a traditional format, but in the right context, marketing materials can work much more effectively than even the most "responsive" social campaign.
At Eduhive Creative Studio We are skilled at creating an expanse of Print Collateral which not only provide information about your brand but also leaves a powerful visual impact on your client, which can be identified again and again.
Promotes as well as educates your clients at the same time Visual presentation is responsible for grabbing attention, your story is what will ultimately hook people in.
Digital:- Digitization and IT have had a large influence on the development of marketing collateral, and have expanded its scope to include digital variants of traditional media. Collateral is increasingly being used in digital formats, on account of the portability and agility of the medium. At Eduhive Creative Studio we have a unique combination of Designers and developers who can not only work on the aesthetics of your collaterals but also work on their functioning.  Thus, we bring this amalgamation of designing marketing collaterals which can have visual, audible and emotional impact on your clients.
Connect with us for developing these assets to showcase the power of your brand