logo design services in dehradun
Logo + Menu Design
Panchu's pizza is a 10 year old café based in Dehradun. With them getting more and more orders related to home delivery recently they decided to give their brand a revamp. We had to incorporate that in the design of their logo. We layered the different colors of the elements of pizza. The logo itself consists of the function of delivery. We created extensions for identity by design a menu which can be used as a flyer for marketing purpose as well as be presented in the café.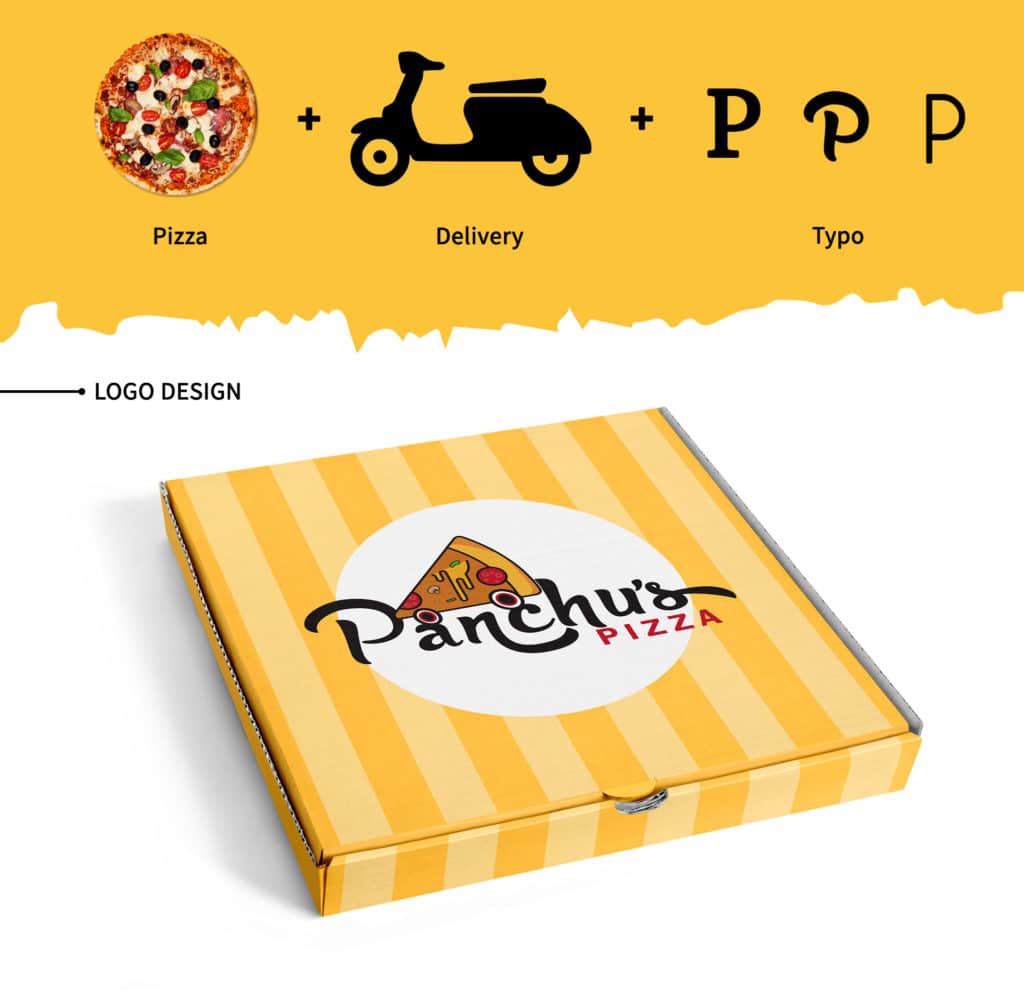 Since a logo serves as your company's visual identity, we at Eduhive Creative Studio believe in to creating designs that are unforgettable. Our team of gifted designers, who serve as a leading logo design service provider in Dehradun, combines creativity and strategic thinking to provide outstanding logo designs that accurately capture the soul of your company.
Deep understanding of your brand's values, target market, and USPs is the first step in our logo design process. We set out on a creative journey, armed with this knowledge, to conceive designs that resonate with your brand identity and help you stand out in a crowded market.
Each logo we design is painstakingly designed, paying attention to even the smallest aspects, making sure it communicates professionalism and creativity Our custom solutions are suitable for organizations of all sizes and sectors, whether you are a startup trying to build your brand or an established company wishing to update your logo. Our services are built around openness, teamwork, and client satisfaction.
Throughout the design process, we collaborate directly with you, taking into account your feedback to hone the logo and make it even better than you had hoped.
We take great satisfaction in making designs that leave a lasting impact on your audience since your logo is more than simply an image; it is the face of your brand. For the best logo design services in Dehradun, get in touch with us, and let us use eye-catching and significant designs to bring your brand to life.