If you have ever dwelled in the space of SEO or connected with an agency or freelancer, you might have heard about Domain Authority or DA score.
It is time to understand and use it to amplify the growth of your business.
What is Domain Authority?
We define domain authority as the domain relevance for a particular Industry or Subject. As SEO uses domain authority as a relative metrics to forecast the probability of the domain to rank higher in search results (SERPs) hence it is a method to measure the SEO strength and the ranking potential of a website.
So a high DA automatically reflects high probability of site ranking above others in organic results.
How do this help your business?
It is simple higher Da represent that your domain name is more relevant which means more of your target customers will be able to see your website which will lead to more traffic and generate more leads for you.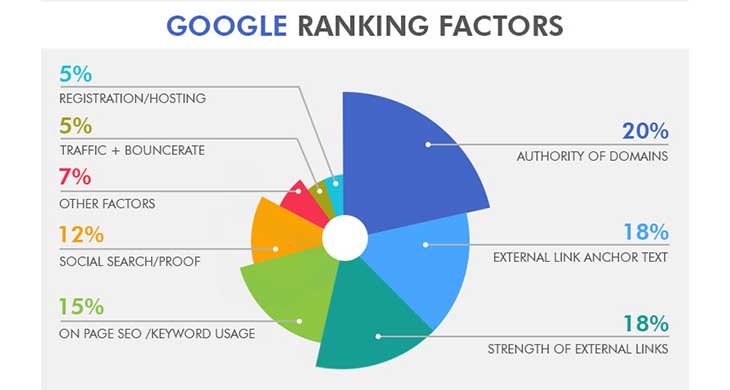 What are the major factors affecting your Domain Score?
Quality and relevance of content: High-quality and relevant content is an important factor in improving domain authority. Websites that regularly produce high-quality and informative content are more likely to attract links and engagement from other websites and users.
Backlinks: Backlinks are links from other websites that point to your site. The number and quality of backlinks to your site is one of the most important factors in determining domain authority. Websites with more high-quality backlinks are generally considered more authoritative and are more likely to have a higher DA.
Site structure and user experience: The structure and user experience of your website can also impact domain authority. Websites that are well-organized, easy to navigate, and provide a positive user experience are more likely to attract links and engagement from other websites and users.
Technical SEO: Technical SEO factors such as page load speed, mobile responsiveness, and website security can also impact domain authority. Websites that are optimized for technical SEO are more likely to rank higher in search engine results pages, which can lead to more traffic and engagement.
Social signals: Social media signals such as likes, shares, and comments can also impact domain authority. Websites with high levels of social engagement are more likely to attract links and traffic from other websites and users.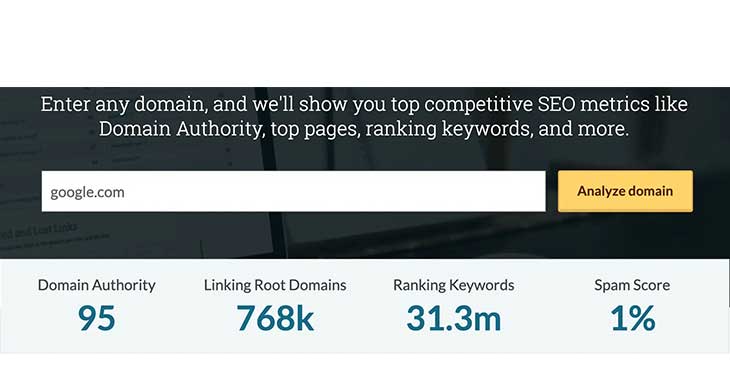 How do you measure Domain Authority?
There are various tools which can be used to measure DA for your business. Although they work on different parameters, but you can use any one to start. We are listing a few tools for you to check.
Domain Authority (DA) by MOZ: This is a score developed by Moz to predict how likely a website is to rank in SERPs. It is based on dozens of factors, including the quality and quantity of inbound links.
Domain Rating (DR) by A hrefs : This is a score to measure the strength of a website's backlink profile in relation to other websites in their database, compared on a 100-point logarithmic scale.
Trust Flow (TF) and Citation Flow (CF) are two metrics developed by Majestic SEO to measure the quality and trustworthiness of a website. Citation Flow measures the number of links to a website, while Trust Flow measures the quality of those links. If a website has a high Citation Flow but a low Trust Flow, this could indicate that the website has a lot of low-quality backlinks.
Authority Score is a metric developed by Semrush to measure the strength of a domain. It ranges from 0 to 100 (with the higher score indicating a stronger domain) and considers a variety of factors, including the link power (quality and quantity of backlinks), estimated monthly average organic traffic, and spam factors (indicators of Sammy vs natural link profile).
Tips to improve Domain Authority.
Building up your domain authority is a long-term strategy butlet's stick to the correct basics.
Publishing great content regularly on your website is one of the most important steps to improving your website's authority.

Good content will not be able to rank unless you have a healthy optimized website, so strong technical SEO comes as a matter of fact.

Website navigation and accessibility are as important to domain authority as overall optimization. So, pay attention to proper site structure and internal linking. It will help search engines detect and rank the most important pages of your site.

Links from authoritative sites can help increase your domain authority. Try to get as many backlinks from reputable websites as possible. An example of high-quality link sources can be domains on popular resources in your niche or local media.

Monitor your website's performance to notice issues that can affect your website's ranking. Keep an eye on website page speed, broken links, and other technical issues.
We at Eduhive Creative Studio are constantly working to simplify and bring out content which can help your business to grow. If you are looking for a consultation or more information, feel free to Connect with us by filling the form below.