Creating digital
Footprint for
Legacy brand
Jubilee is arenowned title manufacture of Maharashtra. From last 60 year the company has been producing cotton textile products. The company has never used any digital platform ever. In 2021 the company connected with us for initiating their digital foot printing with an information website. The creative challenge for us was to showcase the layers of legacy the company had. We created a WordPress website with security at the heart of the site, allowing admins to edit and add content when needed.
Web Design Agency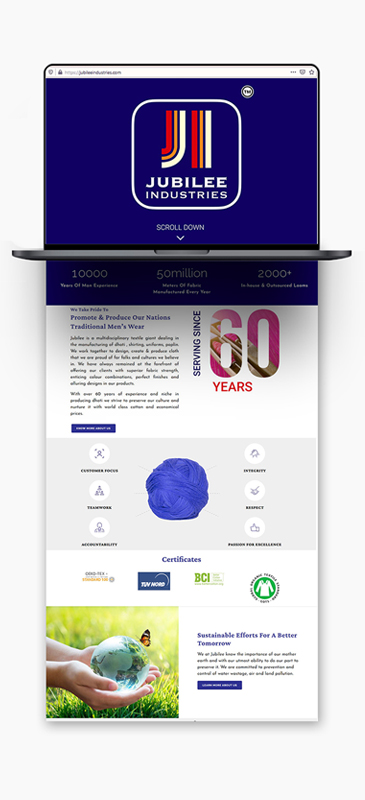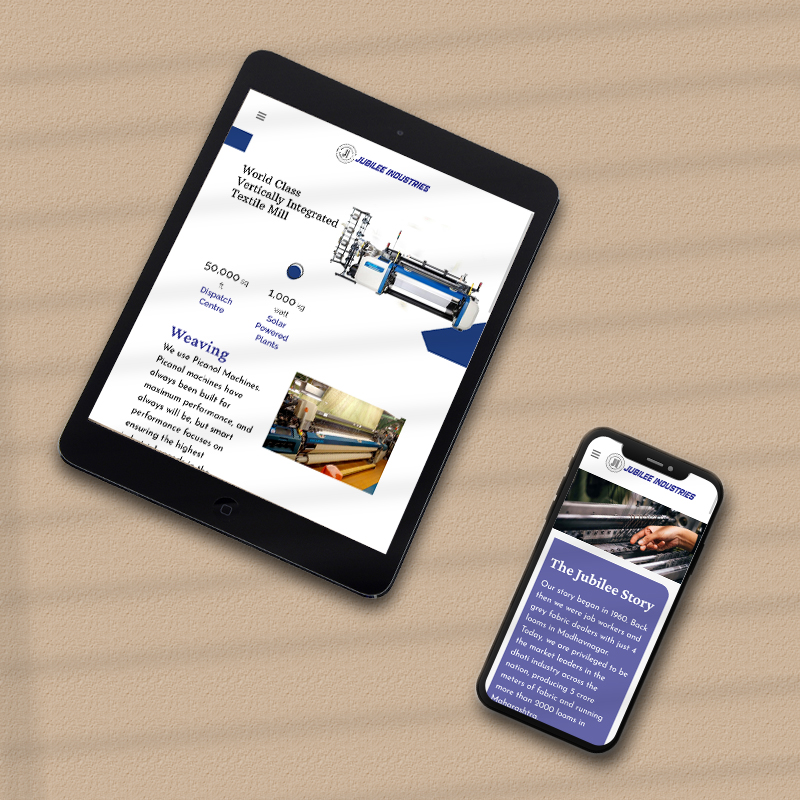 We think that the foundation of your online presence is a captivating website. As a leading web design agency, Eduhive creative studio is passionate about making websites that are both visually appealing and simple to use for your audience.
In order to create websites that reflect your distinct brand identity and serve your specific business goals, our team of talented designers and developers employs a holistic approach to website design that combines strategic acumen with creativity.
Because we are aware that every business is unique, we take the time to comprehend your needs and goals before starting the design process. We have the skills to produce outstanding results, whether you need a dynamic e-commerce platform or a straightforward and elegant portfolio website.
We place a high priority on mobile responsiveness to make sure that your website works flawlessly on all devices and offers a seamless user experience to your visitors.
Making decisions based on data is the cornerstone of our strategy. We continuously assess and monitor the effectiveness of our websites using thorough analytics and insights to maximize their influence and produce quantifiable results for your company.
For website design that goes beyond aesthetics and produces a website that not only looks fantastic but also performs fantastically, contact us. Allow us to assist you in improving your online visibility and generating leads like never before. We'll work together to maximize your brand's potential in the digital sphere. Get in touch with a website design agency  right away to start your journey to digital excellence!