Why to hire professional ecommerce service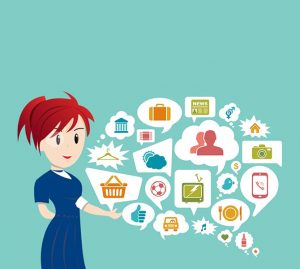 Think of us as your business partner on the web. We want to help you get your eCommerce business up and running so you can start generating online sales as quick as possible.
The features that you require can be divides into the below category:
a) Product/ Service Catalogue

Compelling and organized

The design of your pages directly affects your sales. More images and clear information about each product is typically better, especially when presented in an easy-to-use design. All of the information in the catalog needs to be both easy to use for visitors and easy to manage for you.
Common features include:
Faceted catalog filtering.
Multiple product images and zoom features.
Multiple varieties and options with images and prices.
Tabbed content: product suggestions, customer reviews.
Multiple prices: MSRP, sale, clearance, quantity discounts.
Custom rules: "out of stock" messages.
Automated e-mails to customers.
Manageable back end dashboards.
b) E-commerce Shopping Cart and Checkout Process

Simplified to convert sales

Shopping cart and checkout process were carefully designed (and rigorously tested) to maximize conversions—i.e. increasing the percentage of visitors who actually become customers. Eduhive Creative Studio goal is to reduce shopping cart abandonment and increase revenue.
We take advantage of the latest and most effective usability techniques to ensure visitors remain happy and continue through the entire process. For example:
Visitors who add products to the cart may continue shopping.
The number of items and cart total are always available at the top of every page.
The checkout process is one simple page.
c) E-commerce Features
Designed for your customers and your business
To help the shopper's overall experience, our ecommerce sites can typically include other features, such as:
Product search
Customer account creation and login
Order history, shipping status.
Gift wrapping option and gift card messages
Shipping options
Promotion codes and coupons

d) Content Management
We offer multiple content management systems for managing ecommerce and the product catalog, including several open source options. Eduhive Creative Studio has developed ecommerce sites using WordPress, Joomla, Prestashop, Shopify, Woocommerce.
For each project, the goal is the same: to provide an outstanding experience that converts visitors into customers, and make the site easy to manage for the website owner. You can add features like.
B2B Features
Custom Shipping Rules – shipping rate adjustments, drop ship rules
Integration with other platforms/sites
QuickBooks – downloadable e-books in ready format
e) Security
Never overlook the basics when it comes to managing a secure e-commerce website.
Secure SSL certificate and static IP hosting
Encrypted passwords
Never store credit card data