website designing company in dehradun
Responsive Dynamic Website Development
Powered by extensive research and intense brainstorming we derived a responsive website for leading cbse school Shemford Doon. Having reaped success with their website we set out for next phase for effective communication of core holistic development belief of band via print advertisement & hoardings.
Marketing Collaterals
The institute has been running full batches of students year on year, while we continue to work on their marketing collateral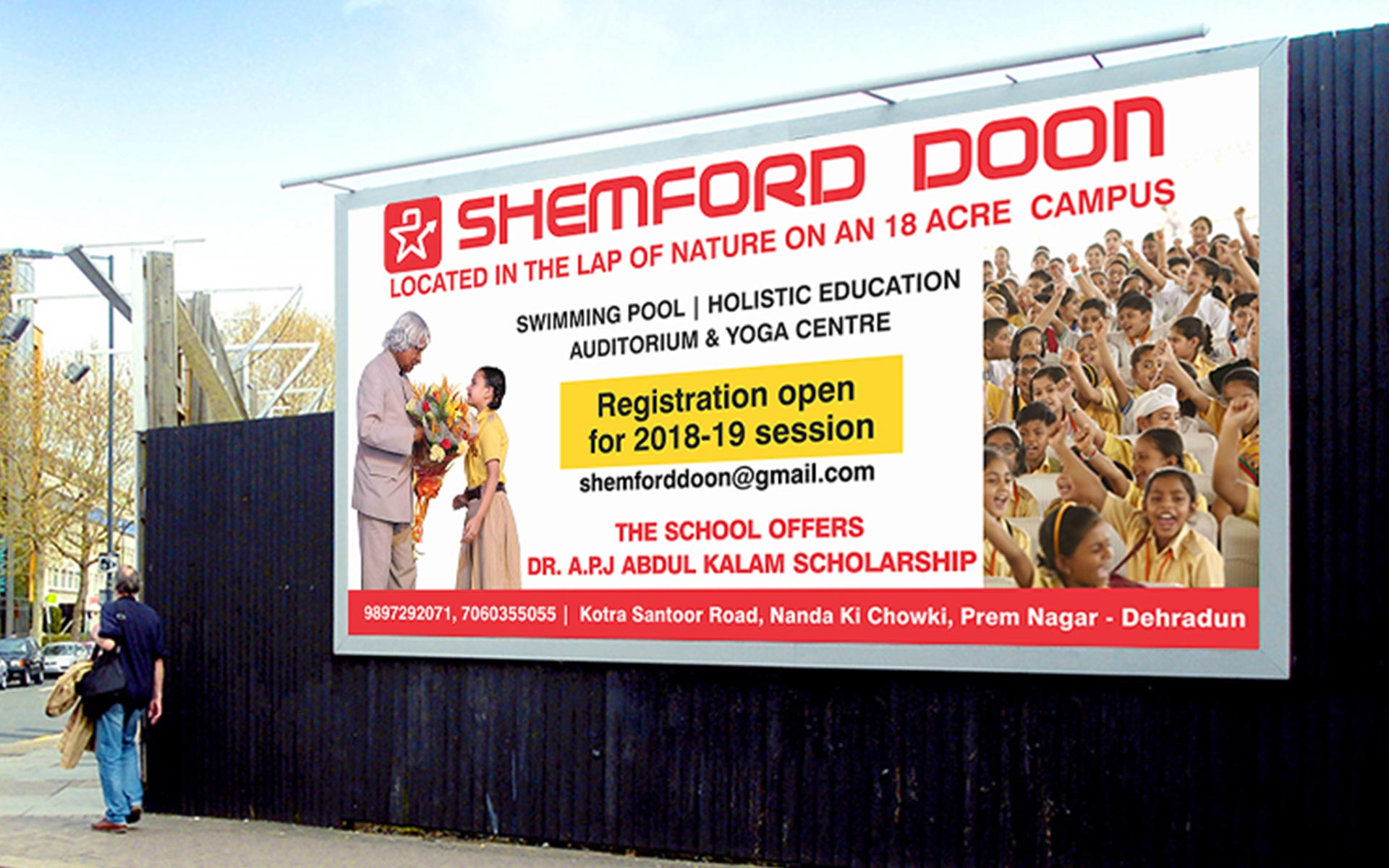 Eduhive Creative Studio is premier website design agency in dehradun . We are happy to be involve as the driving force behind   a lot of successful online endeavors. We offer our clients with visually appealing and user-friendly websites that have a lasting impression on their audience.
 We are aware that any successful online presence must have a well-designed website as its foundation.     our team of professional designers and developers puts forth great effort to produce custom websites that not only capture and represent the essence of your company but also engage and enthrall your target audience.
Every component of your website is in line with your vision because we take the time to comprehend your particular business goals and objectives. Whether you require a complex e-commerce platform or a straightforward yet gorgeous portfolio website, we have the know-how to produce excellent outcomes.
Our unwavering commitment to quality is what makes us unique. Every website we create is designed for usability, speed, and fluid navigation across all platforms, and we go above and beyond to make sure of it.
But we go beyond simply developing your website; in order to keep it functioning properly, we offer ongoing assistance and maintenance. Any changes or modifications you may require can be handled by our team, who is always available at your disposal.
Make contact with us if you require website design in Dehradun, and allow us to take your online presence to new heights.