REDESIGN
#1 Logistic
Provider In
Indo Nepal Region
Sugam group is a well known leader in Transportation & 3PL solutions for b2b, with over 50 yrs of experience. The company was using a non responsive design format for their website. In 2020 with changing scenarios and more of their clients looking for digital solutions Sugam decided to redesign their website.
website development
The challenge was to cater to two different segments
Current client : Making it easy to track their packages, give feedback, connect to the concerned department in case of complaints.
New Clients : Who are searching for services functions, compatibility and reviews about Sugam.
Tracking and feedback is more accessible with well Designed CTA across the website
Designed with mobile first approach
USER INTERFACE THAT'S
INTUITIVELY INSIGHTFUL
Industry wise segmentation of benefits to make it Sugam for b2b company to understand
Genuine client testimonials to showcase the impact the company is making
Clear showcase of services
Well defined branch locator for easy access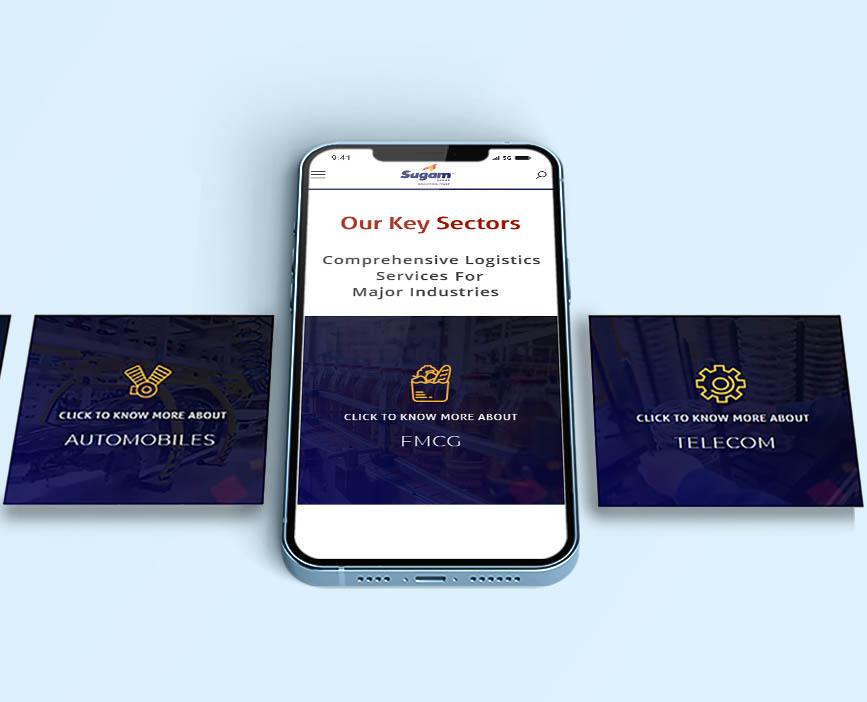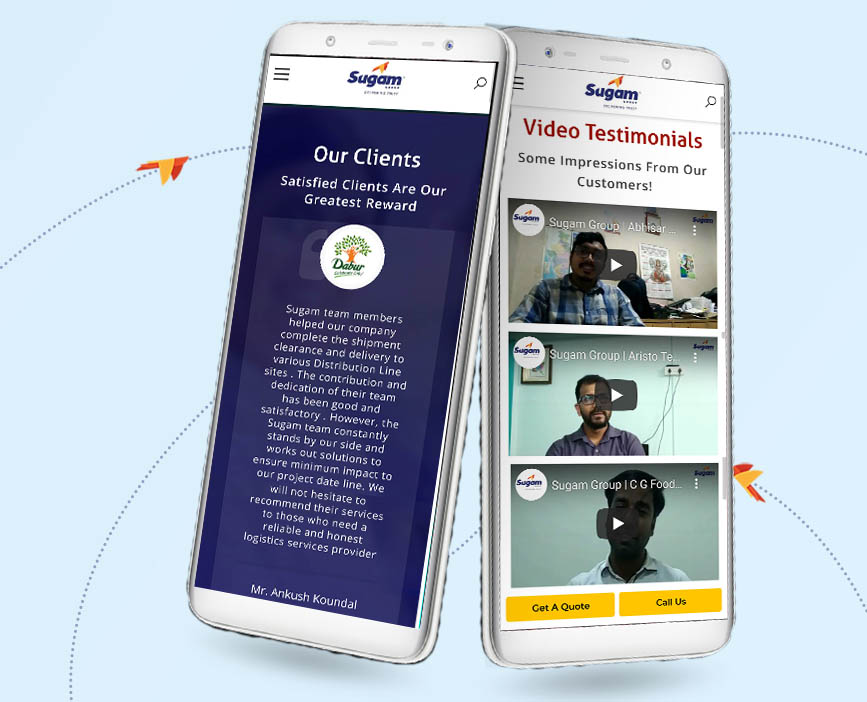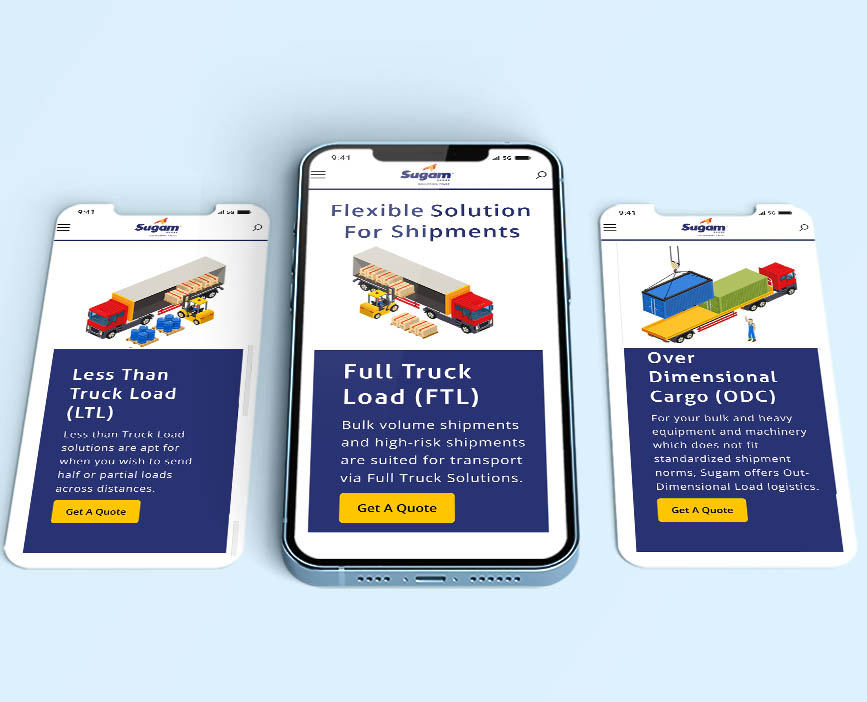 Eduhive Creative Studio is premier website development . We are happy to be involve as the driving force behind driving force behind a lot of successful online endeavors. We offer our clients with visually appealing and user-friendly websites that have a lasting impression on their audience.
We are aware that any successful online presence must have a well-designed website as its foundation.     our team of professional designers and developers puts forth great effort to produce custom websites that not only capture and represent the essence of your company but also engage and enthrall your target audience.
Every component of your website is in line with your vision because we take the time to comprehend your particular business goals and objectives. Whether you require a complex e-commerce platform or a straightforward yet gorgeous portfolio website, we have the know-how to produce excellent outcomes.
Our unwavering commitment to quality is what makes us unique. Every website we create is designed for usability, speed, and fluid navigation across all platforms, and we go above and beyond to make sure of it.
Make contact with us if you require website development service, and allow us to take your online presence to new heights.