Year 2020 was a truly historic year. The coronavirus pandemic dominated the headlines and upended our lives in ways that would have been unimaginable one year ago. This Year India Reinvented its ages Old Concept of "SWADESHI" and came with Vocal For Local. In Uttarakhand many medium enterprise who were selling grocery products like pulses, dal, rice thought of reinventing there marketing and distribution lines and expand there selling to pan Indian . We worked alongside these enterprise and helped them in developing packaging solutions which could showcase heritage that the companies wanted to showcase.
Trishulii
Himmotthan Society, a nodal organization of the Tata Trusts, operationalized the Central Himalayan Livestock initiative in Uttrakhand. Trishulii is the brand name given to the products produced by this initiative. We engaged with the nodal office and helped this create a packaging design and 3d modelling for 60 products under this initiative.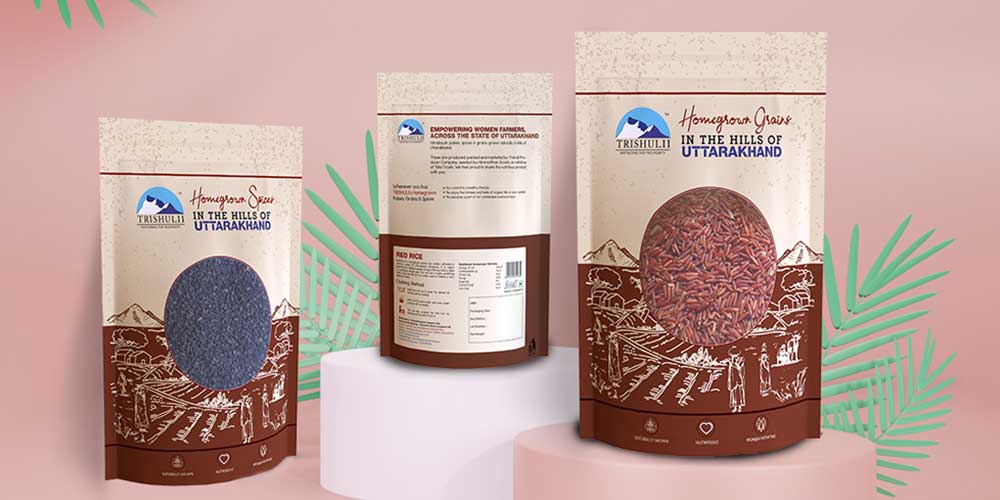 Ijja
In the local dialect in hills of Uttarakhand – Mother is called as IJJA. The Packaging Design for this brand is inspired by our love for our state!
Frugi Window
Peak Into nature With Frugi Window. These products are proudly cultivated and made in India. this product range is an extension of the retail outlet in Dehradun – Uttrakhand. Frugi Window stands for all things that we do for the love of food. Eduhive creative studio is involved in identity, packaging design and continues digital marketing for this brand.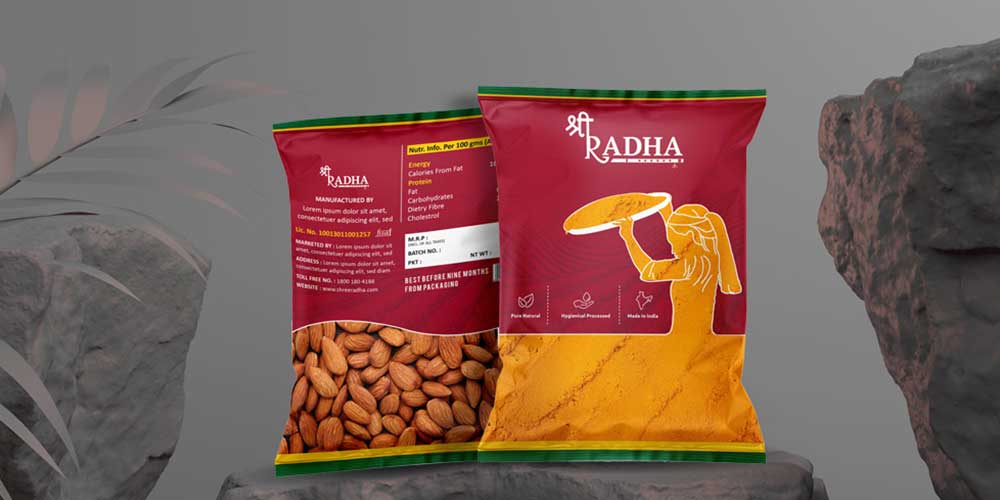 Shree Radha
Shree Radha is a leading FMCG Brand with principal objective to source and distribute the finest ethnic food products around India. We helped them to create logo, packaging and marketing materials.
Swadya Organic
Natural and Healthy Products by Swadya Organic are designed to bring an essence of better lifestyle.
With the help of EduHive Creative Studio, learn the craft of eye-catching packaging. As a premier packaging design agency , we focus on creating unique packaging designs that captivate customers and make a lasting impact. We can enhance your brand's visibility and create leads by creating packaging that speaks volumes about the high quality and distinctiveness of your products. contact us us right away and see how much more uniquely your products will seem on the shelves!