Website design process
As a website design company, we are dedicated to staying at the forefront of technology and strategies in order to continually enhance our process and achieve outstanding outcomes for our clients.

We firmly believe that a good website is one that excels in converting visitors into valuable leads or sales. 

However, creating an effective customer journey is no simple task; it requires a profound understanding of user needs and a balanced approach that aligns with your brand message. 

This is why we follow a comprehensive and meticulous process when designing and developing websites:

Step 1: User Journey Evaluation: We place great emphasis on evaluating the user journey by conducting in-depth user journey mapping. This invaluable exercise enables us to gain a deep understanding of the website experience from the visitor's perspective. By doing so, we can better comprehend how to guide users seamlessly from the homepage to the specific information or action they desire, thereby refining the website design to maximize engagement and conversions.

Step 2: Platform and Functionality Mapping: With a well-defined scope and a clear understanding of the user journey, we proceed to meticulously create a sitemap that outlines the structure and organization of the website. This stage involves defining how the various content pieces and features identified during the initial scope definition process will interrelate and complement each other.

Step 3: Content Creation: Having gained a comprehensive overview of the website's structure, we embark on the crucial task of creating compelling and relevant content for each individual page. During this process, we remain cognizant of the importance of search engine optimization (SEO) principles to ensure that the content is not only engaging but also optimized to attract organic traffic and improve search engine rankings. Our goal is to maintain a laser focus on a single topic for each page, enhancing its visibility and appeal to both users and search engines.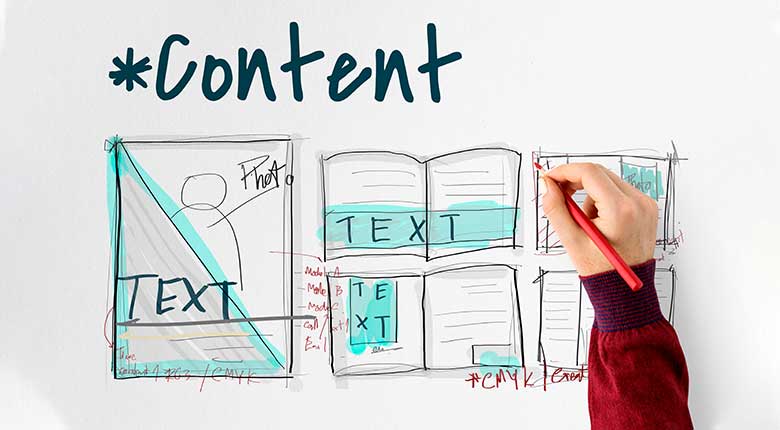 Step 4: Visual Elements: The visual elements of a website play a vital role in conveying the brand's identity and capturing the attention of visitors. Depending on the client's requirements, we either refine an existing visual style or start from scratch to create a unique and captivating visual brand. Our arsenal of design tools, including style tiles, mood boards, and element collages, aids us in effectively translating the brand's essence into a visually stunning website.

Step 5: SEO Check: In today's digital landscape, SEO is an integral component of successful website development. Therefore, before launching a website, we dedicate considerable effort to optimizing its on-page SEO elements. This process entails meticulously defining relevant keywords, crafting compelling title descriptions, optimizing alt text, and implementing other essential SEO practices. By focusing on SEO from the outset, we set the stage for improved visibility, organic traffic, and ultimately, greater success for our clients. You can read more about this on our SEO SERVICE page. 

Step 6: Testing: Testing is a critical phase of our website development process. We leave no stone unturned in ensuring the functionality, usability, and overall user experience of the website. Through a combination of manual browsing on a variety of devices and leveraging automated site crawlers, we meticulously examine every aspect, from identifying and resolving any user experience issues to rectifying simple yet impactful concerns such as broken links. Our ultimate goal is to deliver a flawless and seamless website experience.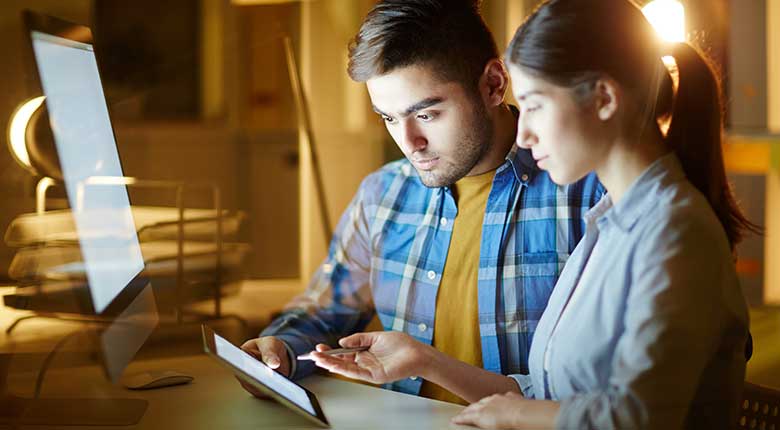 Step 7: Integration and Launch: As the launch date approaches, we focus on seamlessly integrating the website with essential tools and platforms. This includes publishing the website on Google Search Console, setting up connections with Tag Manager and Analytics, and strategically placing tracking codes to gather valuable insights. In collaboration with our clients, we orchestrate the announcement of the website launch across social media channels, Google My Business, and other offline mediums, ensuring maximum exposure and engagement.

It's important to note that the launch stage is not the culmination of our work. The true beauty of the web lies in its constant evolution. Once the website goes live, we encourage our clients to observe the response and give feedback to improve the usability of the information on the website.