website development services
Website Design & Development For Hotel Chain
Swati Group is a prominent hospitality group based in New Delhi. We designed and developed a new website look for them. The website is dynamic and responsive. Third party hotel management booking engine integration has been done for ease and on spot booking.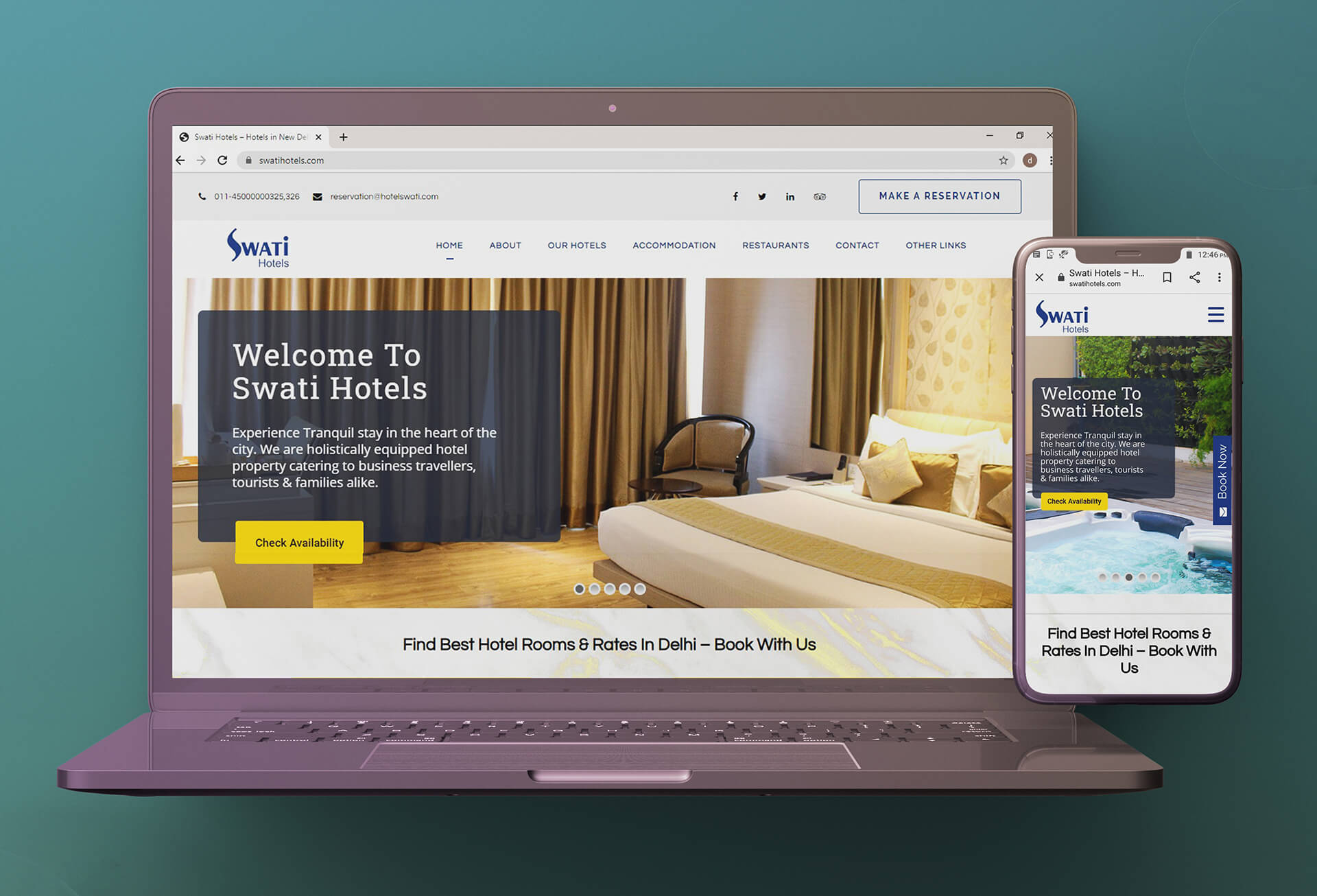 Eduhive Creative Studio is premier website development service provider . We are happy to be involve as the driving force behind a lot of successful online endeavors. We offer our clients with visually appealing and user-friendly websites that have a lasting impression on their audience.
We are aware that websites serve as much more than just online platforms. It's an effective tool that has the potential to have a big impact on how well your company does. Because of this, we approach every project strategically, taking into account the objectives, target market, and current business trends. We have the knowledge and experience to provide a specialized solution catered to your demands, whether you require a straightforward, aesthetic website or a strong e-commerce platform.
We offer a wide range of expertise in our website development services, such as responsive design, user experience optimization, and seamless device compatibility. We take every precaution to make sure that your website operates incredibly well in terms of speed, security, and search engine rankings in addition to looking amazing.
Our dedication to excellence and client satisfaction sets us unique. We believe in building trusting relationships with our clients, getting to know their specific needs, and offering ongoing support both throughout and after the development process.
Join us in taking the first step toward online success. We'll design a website that engages visitors long after they leave and turns them into profitable clients. To start your transformational journey to digital success, get in touch with us right away!