Two experienced designer were looking for a equally creative company that could not only connect with their story but also communicate it effectively while creating the right brand positioning through an effective website. Our team was excited and creatively challenged in creating a colorful brand.
Brand strongly advocate its core principles – Handcrafted Products, Quality, and Good Service. Eduhive Creative studio was assigned with creating the brand identity, design e-commerce website and develop social media strategy.
ecommerce web development services
A identity THAT CONNECTS AND COMMUNICATES
Nothing would have communicated this brands love for colors hence we created a typographic logo that can both enhance as well as communicate the vision of the brand. The name "Bahuranngi" was enough to represented the etos of the company.
WEB DESIGN
Store for the enthusiasts
Bahuranngi online store was designed to showcase different collections, which can then be bought online. We also designed a company blog with several unique features. All pages are connected through common color scheme: black is the main color, while other hues only compliment it in details and smaller modules.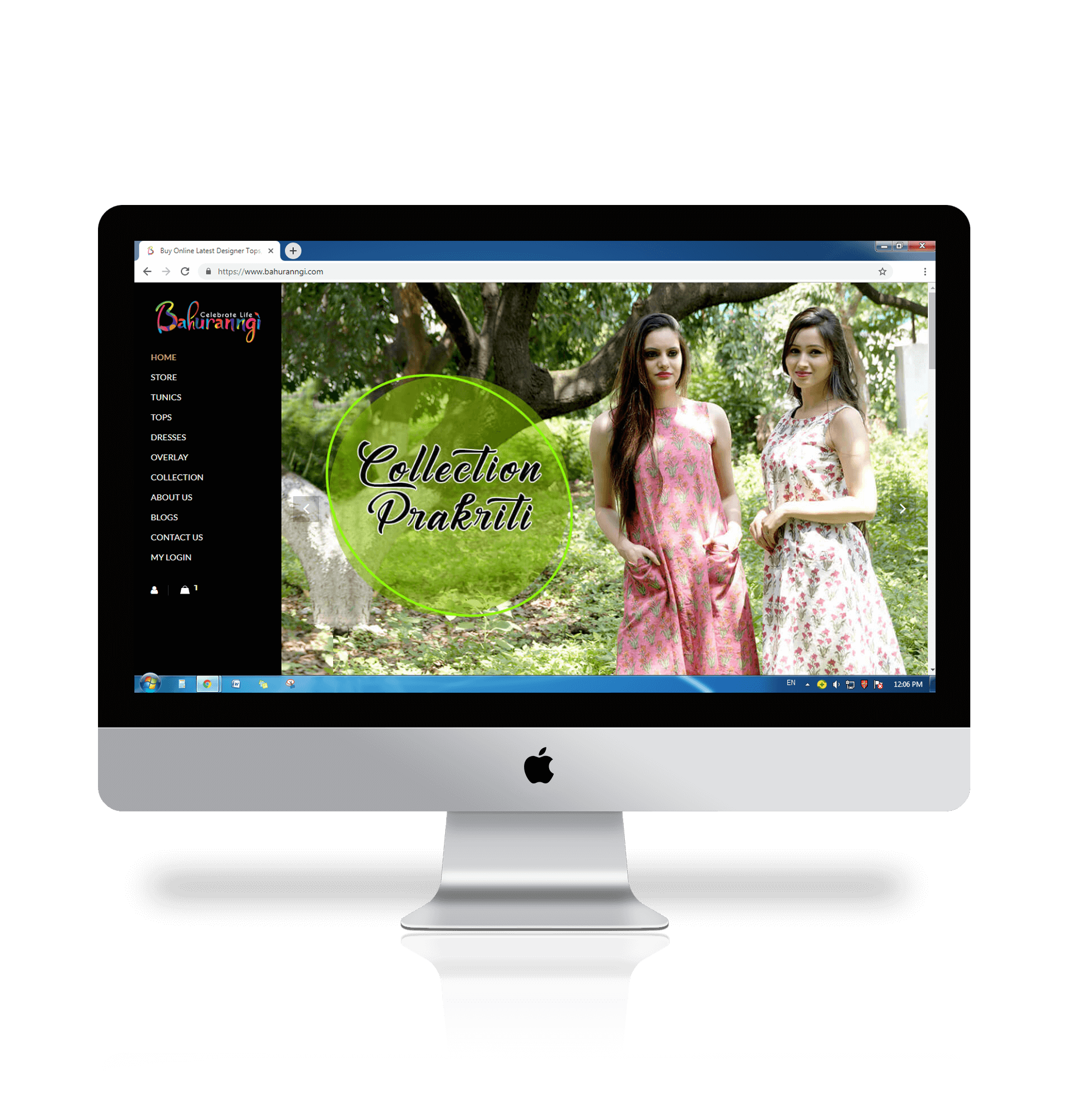 PRINT ADVERTISEMENT
To enhance the brand's power, time to time print advertisement were designed to showcase on local publication.
EXPANDING DIGITAL FOOTPRINTS
The digital presence was expanded with massive social media engagement via facebook and instagram.
Cutting-edge ecommerce web development services are provided by Eduhive Creative Studio, enabling companies to succeed in the online market. We build dynamic and user-friendly e-commerce platforms that are tailored to the requirements of each client with the help of a team of talented engineers and designers. We offer a wide range of services, including custom website design and development as well as the smooth integration of secure payment channels and inventory control solutions. We put a high priority on responsive design to make sure that your e-commerce site runs well on all devices. At Eduhive, we recognize the importance of a positive user experience, and our e-commerce solutions are designed to improve conversion rates by streamlining checkout procedures and streamlining navigation. Work with us to design an e-commerce website that fuses creativity, usability, and aesthetics to take your online company to new heights.