DIGITAL MARKETING SERVICES
Strategy,
Branding,
Design,
Delivered.
Ajanta Soya Limited is a 65-year-old brand with a primary business of manufacturing cooking oil Vanaspati ghee and bakery fats. When we met the brand team they were supplying products to Indian households via traditional distributor channels with no data on direct demand from the consumers. With new mediums and changing markets, the brand was looking forward to establishing a retail presence online and office and expanding its distributor network from north and east to Pan India.

The Challenge – FMCG is an over-saturated market with known brands like Fortune, Dhara, and Patanjali giving a cost-effective identity is a consistent process. Also, the distributorship network requires product stocking based on demand. We tried working on a value-driven approach and expanding to various platforms.
Phase 1: Digital Presence
E-commerce Website

WordPress-based website with responsive design, detailed product insights, captivating blogs, and effective on-page SEO.

Seamlessly adapting to diverse devices, the responsive interface ensured optimal user experiences. Product details are enriched with clear specifications and imagery, empowering well-informed decisions. Engaging blogs, brimming with recipes and benefits of products, not only inform but also nurture a thriving community. We employed robust on-page SEO techniques, including keyword optimization and meta tags, for the brand to attain higher search engine visibility.

Landing page For B2B Connect

Dynamic content highlights brand benefits. Engaging layout which helped in build credibility and cater to B2B users. The sign-in button is strategically placed at the end, to ensure a focus on value before form filling. Emphasizing USPs and solutions preemptively enhanced user experience and engagement.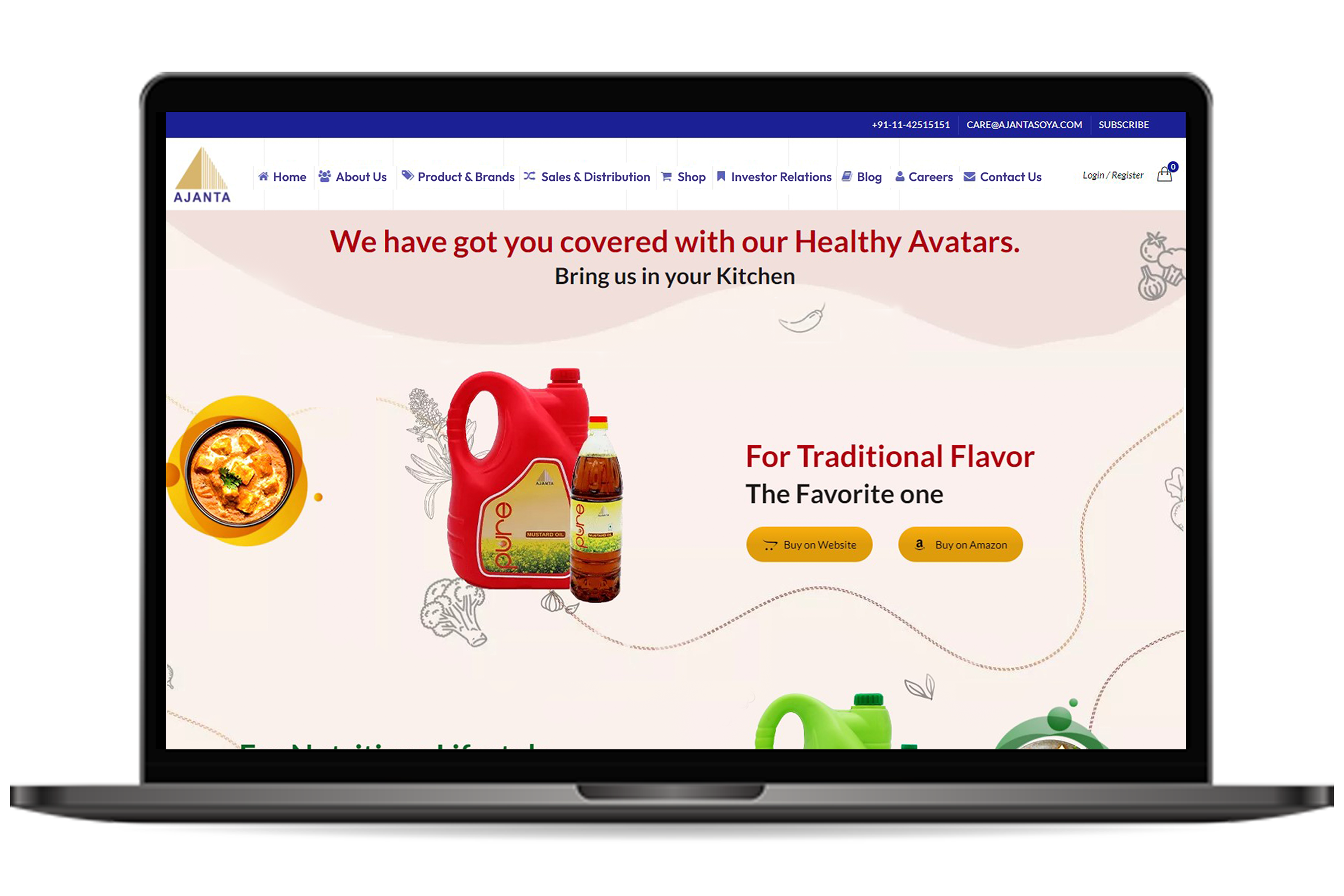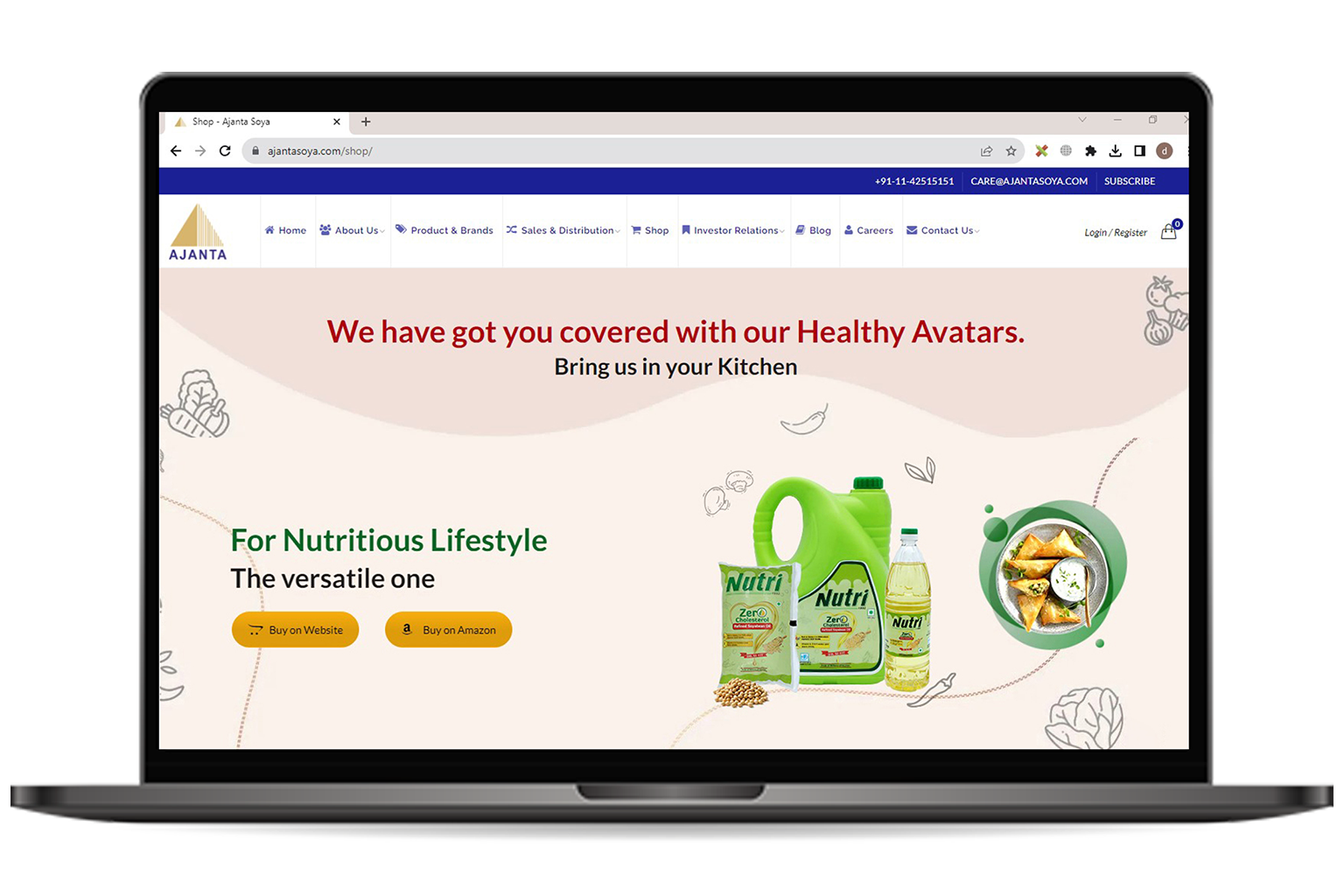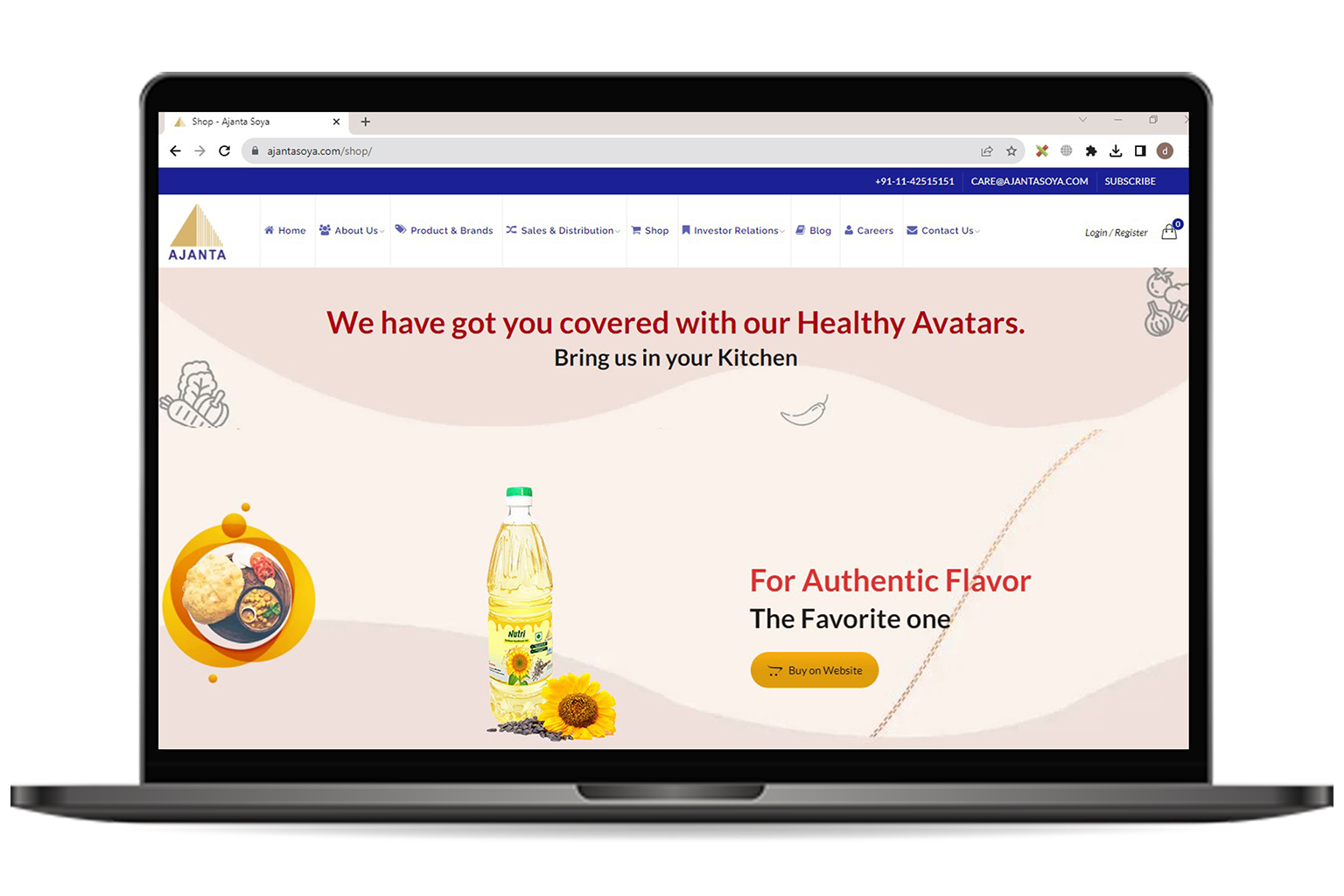 Phase 2: Power-Driven Digital Media Campaigns
Social Media Intensive Organic value driven Marketing For Brand Awareness

We devised a social media strategy to boost brand recognition. This encompassed sharing intriguing food insights, crafting informative blogs about diverse oils and their applications, devising an interactive campaign to captivate and encourage user participation, and distributing recipes tailored to Indian cooking methods. This was initially implemented on Facebook and Instagram. We gradually started sharing video content on YouTube and recently started LinkedIn also. Parallelly what's app marketing was done to increase the reach of every contest and campaign.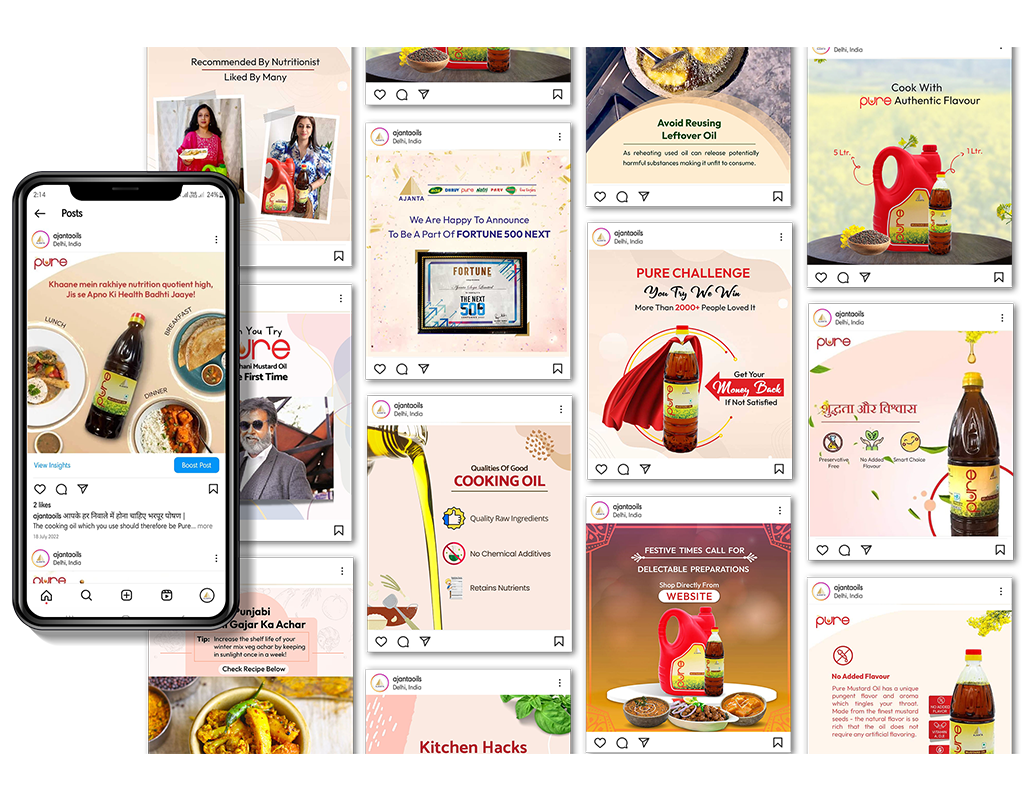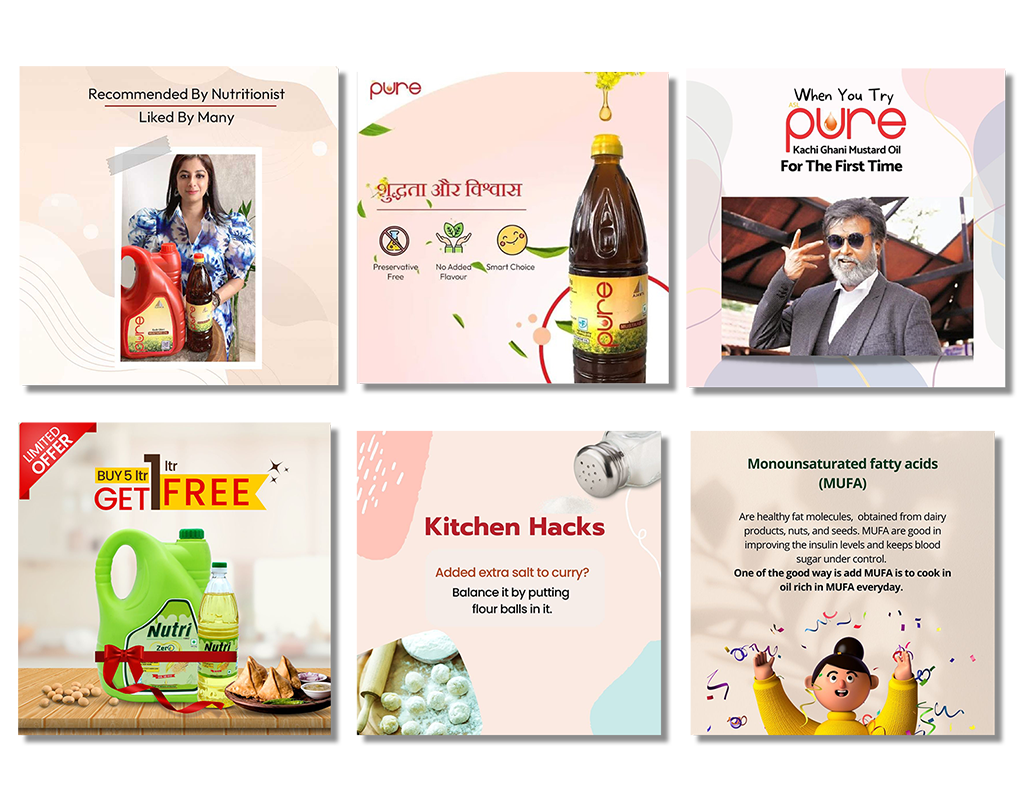 Fostering Brand Awareness
Contests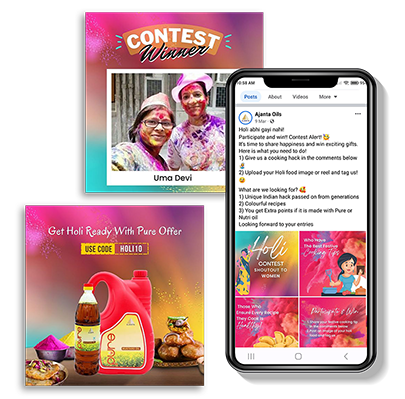 Special Offers PPC Ads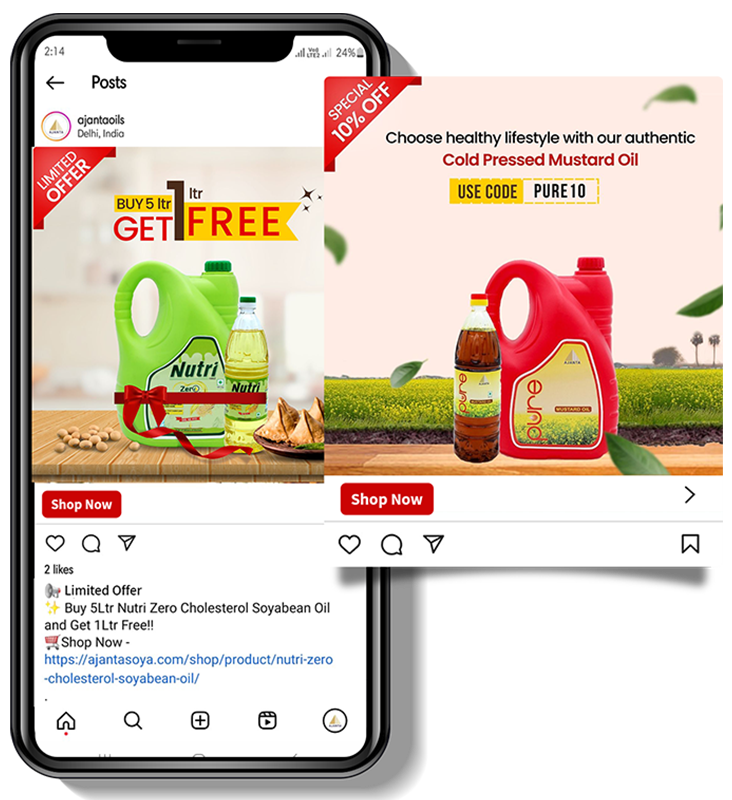 Information Drive Campaigns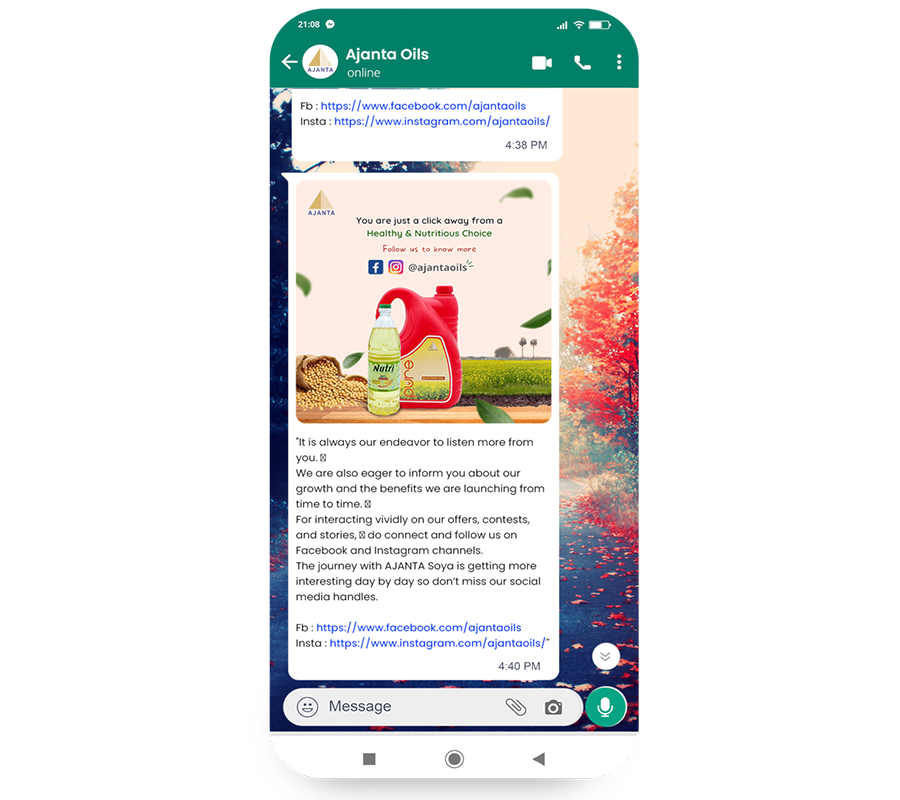 Our Impact So Far
Our efforts resulted in strengthening the heart-to-heart connect with the people. The reach of brand increased to 30%. The query rate for product increased to 200 distributors per month.

0

+

New website visitors every month

0

+

Entries in monthly contest
Phase 3: Enhanced B2B Communication
We optimized communication through monthly newsletters, WhatsApp updates, and refreshed product and company brochures. By engaging with our existing network, gathering testimonials, and prominently displaying them, we bolstered trust-building efforts.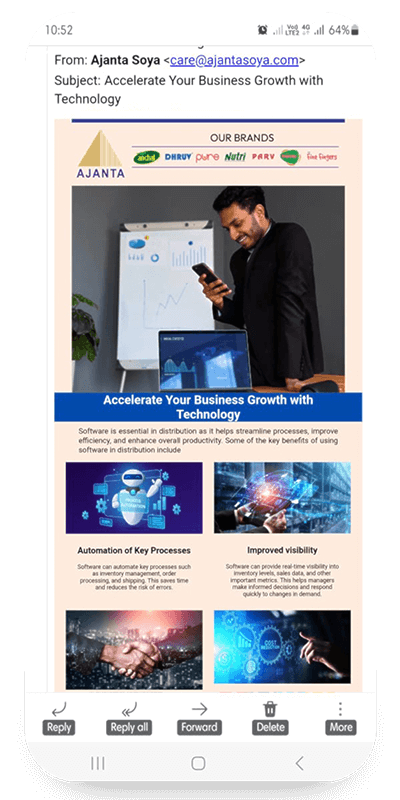 Phase 4:
3rd Party Platform Placement To Increase Online Sales
Recognizing the significance of a seamless and reliable purchasing experience for edible oil products, we established a user-friendly buying process complemented by a hassle-free return policy. Leveraging the product's existing market acceptance, we strategically expanded our reach through third-party platform listings. The website's content underwent replication and meticulous management across renowned platforms such as Amazon, Flipkart, and JioMart.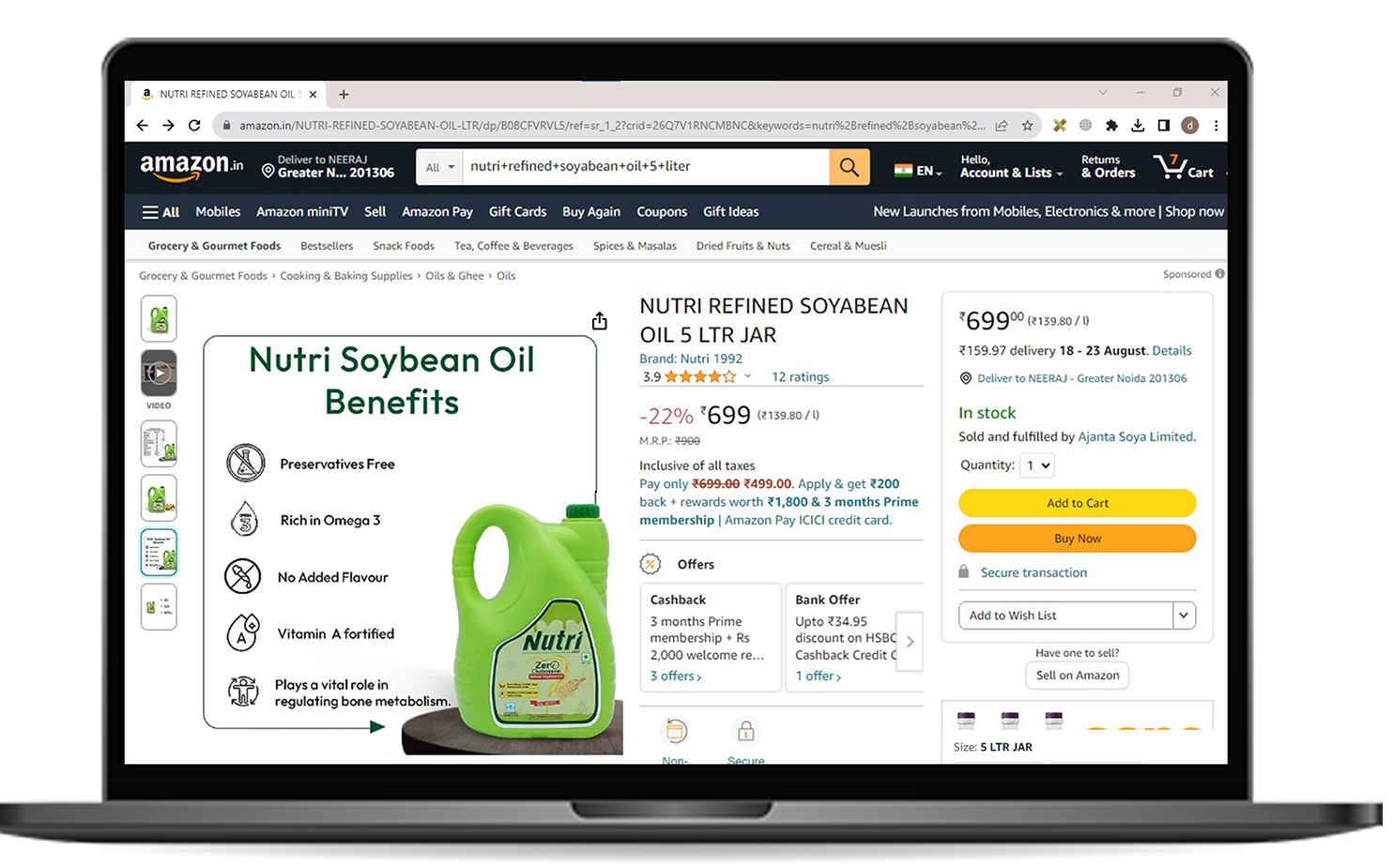 Next Steps
The path ahead involves sustained brand marketing, a journey we've been enthusiastically undertaking for the past five months. We're committed to maintaining this value-centric strategy and focusing on expanding their presence in the retail market in the upcoming months. Our dedication remains unwavering as we strive to enhance their business's market share