FINGER-LICKING
Food Products
harvested
In the hills of
Uttarakhand
Natriana came up with a proposition to sell Food products which are grown in the hilly regions in India. What makes them different is the flavours which are unique to the area they are grown in. The problem they face is that they are entering a crowded marketplace with customers already loyal to certain brands.
For us, it was a question of creating a competitive brand that disrupted the established market. We choose to design elements with the traditional motifs of Uttrakhand's regional culture. The bold coloring of the packaging was selected to make the product stand out on the shelves.
food packaging design
Brand identity development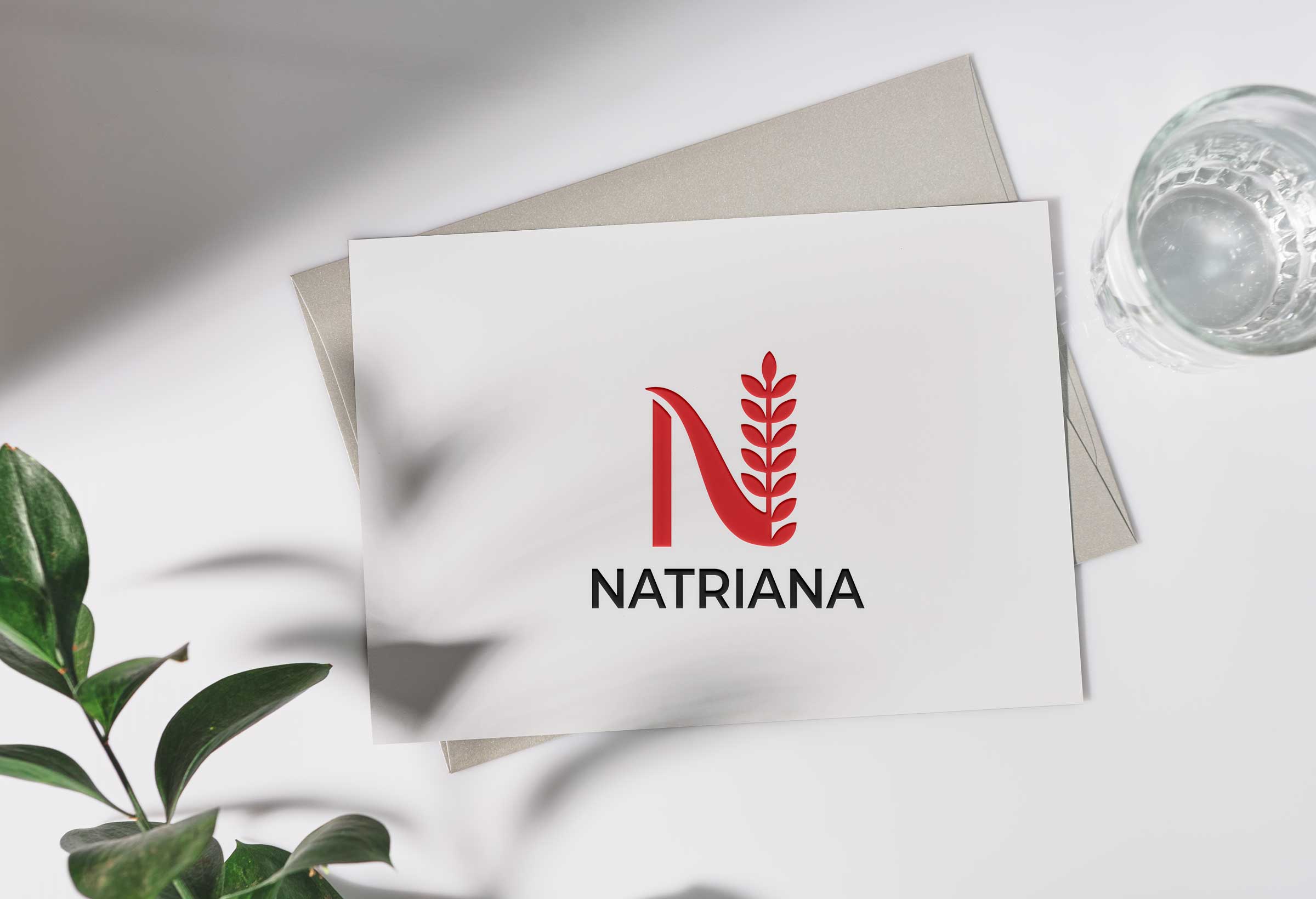 Infographics for digital promotions and amazon a+ listing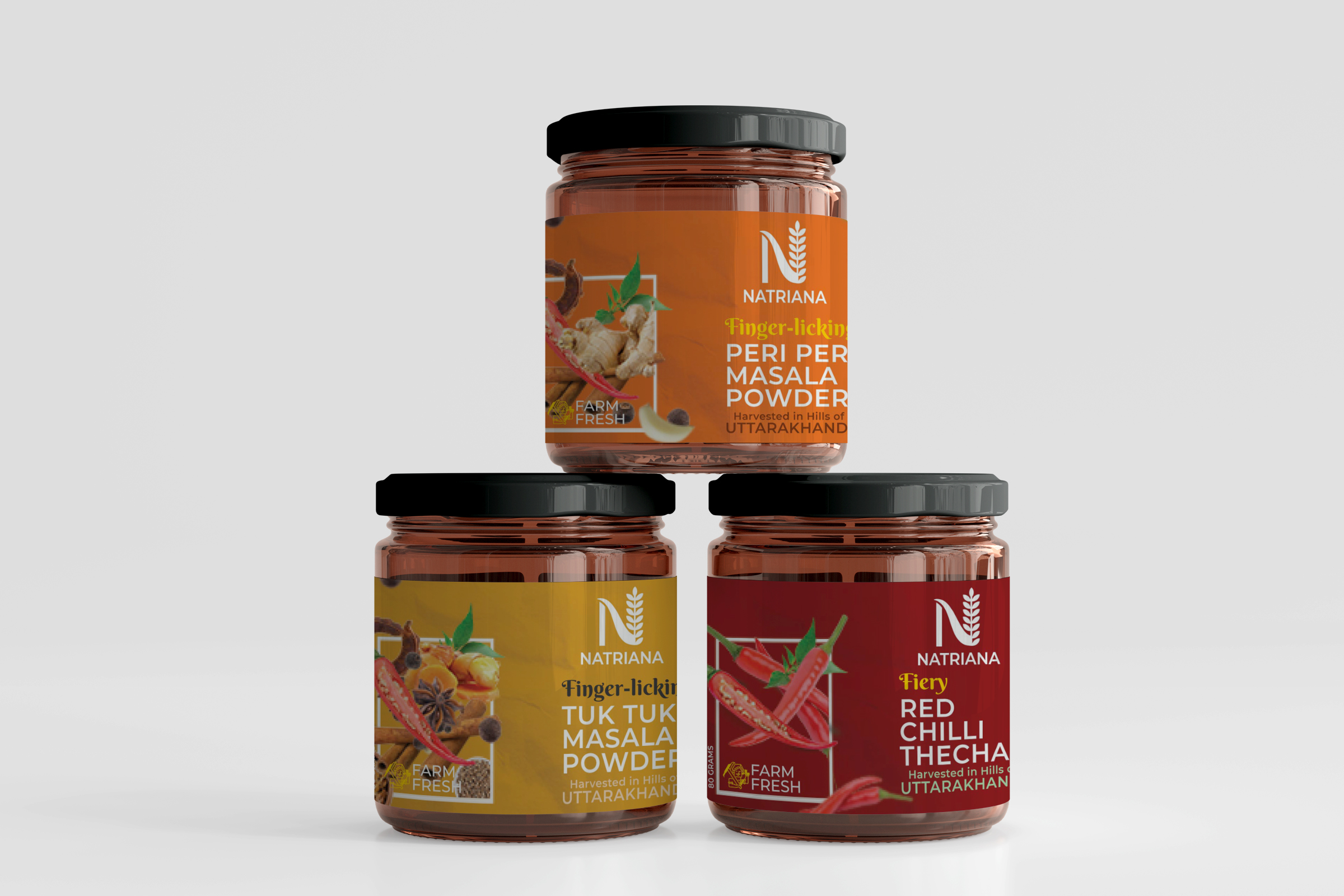 Marketing collaterals for offline b2b marketing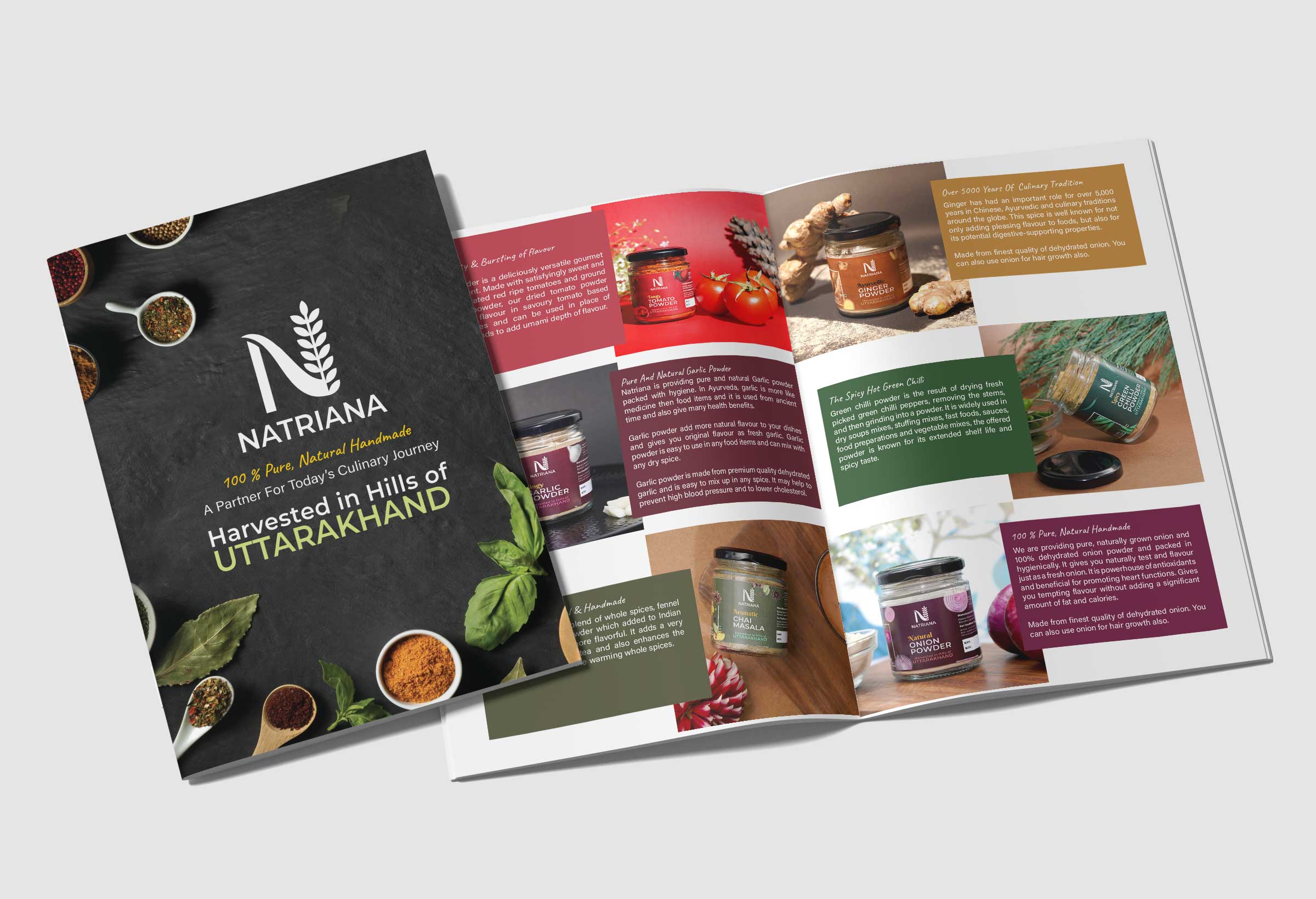 At Eduhive Creative Studio, we are aware that the appearance of food packaging design has a significant impact on how consumers perceive a brand and what products they will buy. Our talented design team is committed to producing eye-catching and creative packaging ideas that not only safeguard your items but also leave a positive impression on your clients.
We understand the importance of packaging in influencing purchasing decisions because of our extensive experience in the design sector. Our strategic approach starts by comprehending your brand's personality, target market, and the distinctive selling characteristics of your goods. We use this information to create custom packaging designs that reflect the spirit of your brand and appeal to your target market.
We pay close attention to every last detail when it comes to food packaging design. Every component, from color palettes to typography, is packed with care to produce a unified and powerful design that speaks volumes about your brand's dedication to excellence.
Make contact with us right now and let us take the design of your food packaging to new heights. We are committed to producing leads and advancing your company's success with our experience and dedication. Let's work together to create packaging that attracts customers, strengthens brand loyalty, and distinguishes your items from the competition. Contact us right away to experience the wonder of superb food packaging created by us.