Your Complete Solution
For Digital Marketing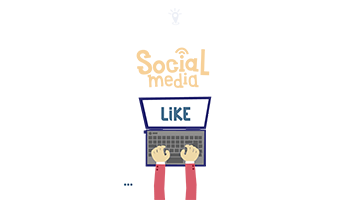 Social media optimization helps you to improve your presence online on various platforms. And repeated marketing in these platforms makes you reap more benefits. At Eduhive Creative Studio we help clients to get the most out of such platforms as Facebook, twitter, instagram. We can set up profiles on these sites and help to ensure that you present the right image of your company in this most important of online spaces.
Why we do this?
We deliver your strategies in a three step process:
Before committing to a platform we first help you to analyses which platforms are best to be used for you based on the nature of your business.
After this we'll work closely alongside you from the start, carefully considering your exact needs and devising a social media marketing plan you are happy with, before getting on with the implementation in real time.
We help to develop creative content for your postings, deliver them on time and share to increase awareness and generate curiosity about your brand in the selected audience minds. We guide the whole process on real-time basis and advice you on any additional promotions if required.
We know how to use social media to attract attention for your brand and shift attitudes, ultimately increasing your sales. Not only can we push your campaign across the web, but we can carefully measure its success, helping you to further fine-tune your strategy. We can help you to increase traffic so that your main site benefits from more bookmarks, links and blogs. Our methods can make your site more 'linkable', especially if you have a forum or blog. Interested to know more or get a customized quote for your social media needs?