"Why are you adamant in using your font style only?" ….. My client, who also happens to be a friend, was unable to understand why I can't agree to his choice of using "the funny" comic sans.

Why are designers so stubborn? : Yes we are stubborn and mostly because every artwork we develop is ideated, and styled individually. The look where every element compliments each other!  Yes, we are stubborn because there is logic and history behind each and every choice of our! Yes, we are stubborn because we just don't present thing because we like it we present things that we know the target customers of your will like. This is why I am stubborn!

But as a company we firmly belief that it is best to educate the clients. Hence we are bringing a dip of history to fonts used and hated by your designer!
Helvetica : (Best Friend 0f The Designer)

Manager of the Hass Type Foundation, Eduard Hoffman, asked Swiss typesetter Max Miedinger to come up with a new sans serif typeface based on Akzidenz-Grotesk in 1956. What's produced was Haas-Grotesk in 1957, which became popular instantly due to its sleek design. Three years later, the typeface was renamed after the Latin word for 'Swiss', which is – you guessed it – Helvetica.

Times New Roman (Making it Official)

In 1929, The Times of London was criticized for its illegible print. So, typographer Stanley Morison and advertising artist Victor Lardent came up with Times New Roman. Upon its release to the public, the two biggest type manufacturers, Monotype and Linotype, worked together to create molds for the type, with Monotype calling it 'Times New Roman', and Linotype calling it 'Times Roman'. This explains the difference in Windows and Mac computers, where the former uses the Monotype catalog and the latter uses Linotype's.

Garamond (Elegent and Readable)

This timeless serif font originates from the designs of French punch-cutter Claude Garamond. In the 17th century, typographer Jean Jannon further embellished the designs, and the rest is history. Until today, the typeface is constantly being refined and modified.

Frutiger (Warm but Casual )

In 1968, Swiss type designer Adrian Frutiger was asked to design a typeface that could be legible from a distance for signage in Paris' Charles de Gaulle airport. After years, he gave the airport Roissy, and it was such a hit that he was asked to create a version to be released to public. Frutiger was released to the public in 1976 after some tweaking.

Comic Sans (No No No!)

This poor typeface is often the butt of jokes, and was designed by Vincent Connare in 1994 when he worked at Microsoft. He decided to mimic the type seen in comic books when he and his team opened up a program called Microsoft Bob, which featured a cartoon dog speaking in a speech bubble with the Times New Roman type. He thought he could do better. Connare used his mouse to draw on a computer screen, and within a week, Comic Sans was born… Unfortunately?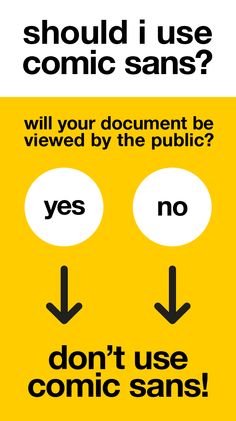 Eduhive creative studio thrives to provide best Graphic Design services. Check out our latest Logo Design project for Uttarakhand based client.