Website development
for international
showcase
Kk group is anestablished export house delivering garments to Japan. With increasing need of digital presence and need of authentication KK group connected with us to develop their information website. We designed and developed an extremally light pastel pallet website showcasing the strength of the company for current and upcoming importers of Japan.
Website Designers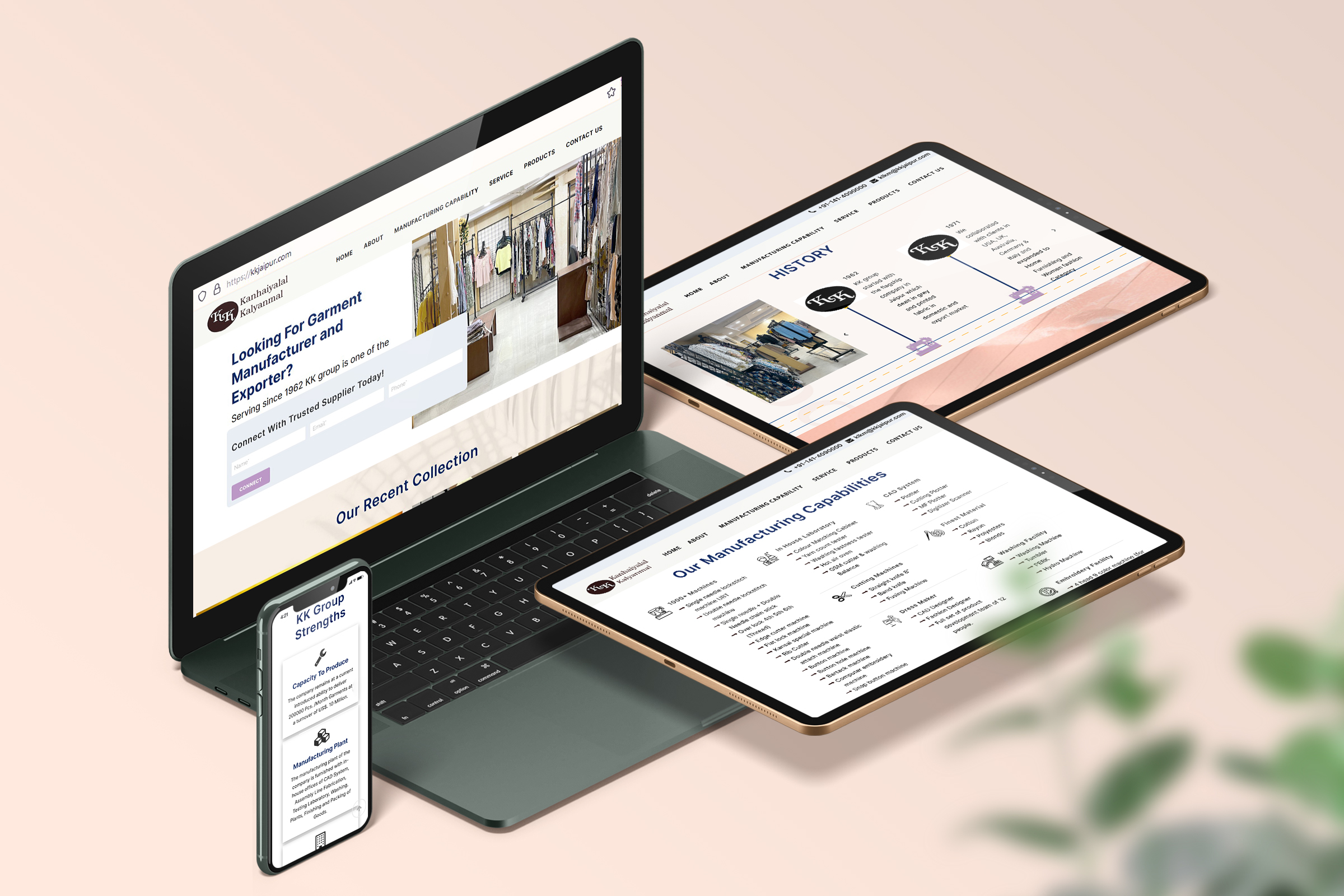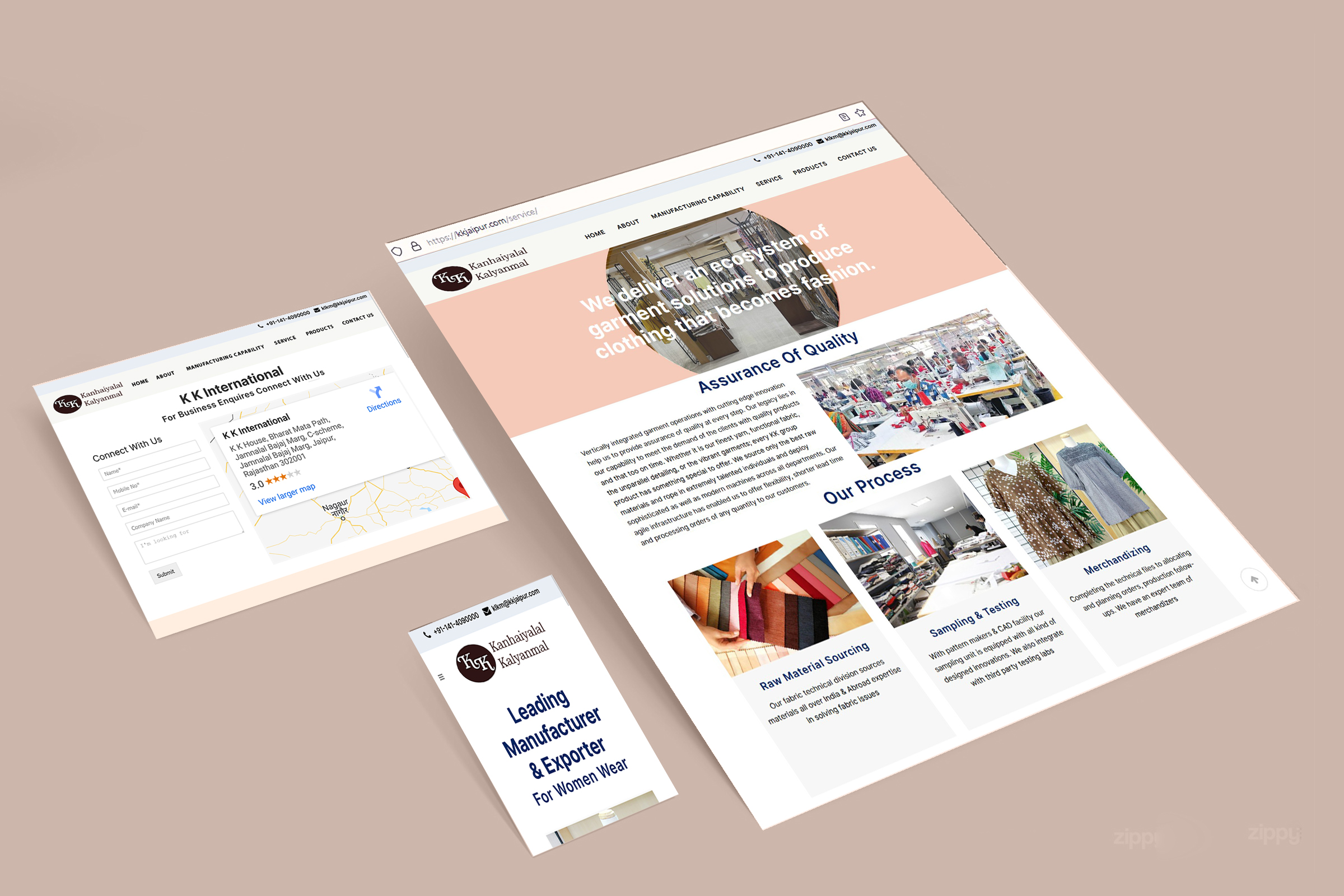 An effective website is the foundation of a strong online presence, and we at Eduhive Creative Studio are aware of this. Our team of professional website designers is committed to creating attractive, easy-to-use websites that leave an impression on your visitors.

Our website designers go above and beyond to comprehend your distinct brand identity and business objectives because they have years of experience and a passion for innovation. To build a website that not only captures your vision but also appeals to your target audience, we work closely with you.

The core of our design is creativity. In order to ensure that your website not only looks fantastic but also provides a seamless user experience, our website designers excel at fusing aesthetics with functionality. We infuse your website with creativity to help you stand out from the competition, from eye-catching design to captivating imagery.

Our strategy is very customer-focused, and we offer specialized services catered to your individual requirements. Our website designers have the knowledge to provide the ideal solution for you, whether you need a dynamic e-commerce platform or a straightforward yet gorgeous portfolio website.

Furthermore, we are aware that a well-designed website should aim to achieve more than just pleasing appearances. Our websites are mobile-responsive, search engine-optimized, and performance-optimized to ensure that you efficiently reach your target audience and provide quality leads for your company.

Let us take your online presence to new heights by getting in touch with our skilled website designer. Discover the power of a beautifully designed website that embodies your brand and aids you in achieving your digital objectives.