2017 Lookout in Design & Technology

2016 had been a marvelous year in terms of design. With more brand opting for simplicity in usage of design elements and material design gaining its importance, it is more important to keep only the relevant. Rebranding and redefine the customer's touch points have been done by many Big guns. Using design to develop easier to understand & navigate processes is the urge.
At Eduhive Creative Studio we work for constantly improving our process to provide the best optimal design solutions to our customers. Also even though we might not be advance enough to work on all the new technology but we want our customers to have a look at the latest developments across globe so that their Ideas are nurtured with the possibilities of tomorrow.
Below we are listing up some of the top design and technological lookout points which excite us for 2017.
Touch points with customers: With growth of competition it is becoming important that you are accessible for our customers. Gone are the days when you should expect your client to mail there simplest query and wait for days to get response. More and more sites have live chats available where queries are solved there and then. This however increased pressure on the company head, Hence last year we saw an amazing influence of Artificial Intelligence in terms of virtual assistants & Although this technology is still growing and ready solutions are not available. But we see this as an amazing future tech. Companies can train the chat bots bases on the FAQ's they they usually receive also chatbots can give direct links to the product page, price page if the customer is lost in the system.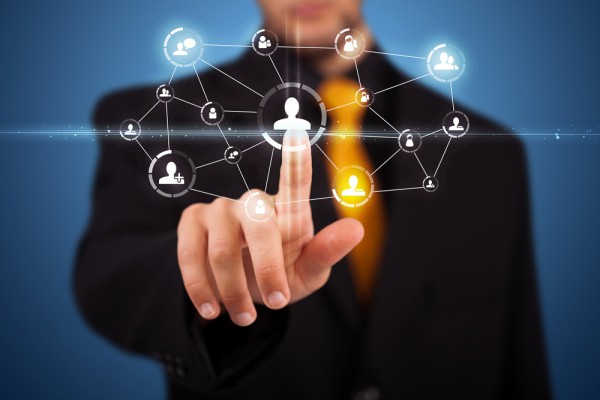 Responsive approach: Almost every growing brand knows how important Responsive websites is today. But we would like to talk about Responsive Approach. Responsive approach needs to start right at the time branding is thought about. Responsiveness selection in terms of :

The design elements which you select for your brand
The logo which will be used across platforms (Print and Digital)
The UI which is selected needs to follow your user journey of consistent online browsing.
Responsive Approach it is today's need to make your customers' more responsive towards your brand. Mixing more number of elements than required might result in creating a confused state in your customers mind.
Visual Story Telling: Statement "Everyone Loves Stories" needs to be taken seriously. There are many stats with us today which show how brands can use storytelling. Here are a few facts:
More than 45% of internet users view at least one video per month.
Every day approximately 100 millions of people watch one video or more.
64% of people are more likely to make a purchase after watching a video.
80% of viewers remember a commercial for 30 days after seeing it.
92% of mobile users share videos they have seen online with others.
Humans perceive and process visual elements 60 thousand times faster than reading words.
Motion in all forms (GIF, Explainer video, Scribe video, Promotional video, Hover effects) helps to elevate user experiences. So go ahead and use them in your communication with your customers'. Also bring out the brand journey to your customers' making them understand the brand more than just taking it as a product or service available in the market.
Lesser is better: Go ahead with simplicity. Pictograms, icons, flat design, minimalism. Practice design which is easier to understand for all. This would mean an extra effort on the design side but 2017 will show you how less are better. Furthermore, this will reduce the weight digitally making pages load much faster.
Innovations in design will continue to focus on making a user's life easier. And keeping tech in level with it will help user to experience out of the box imaginations.
At Eduhive we believe in design thinking, creative design solutions, customized to the requirements but in pace with the current trends. We are constantly experimenting solutions in to be derived in combination with graphics, website and animation. Connect with us to get your solution.