The year 2016 has been amazingly interesting… 2017 will see a desire to counteract uncertainty with authenticity, raw humanity, craftsmanship and simplicity and this will be evident within visual design trends. Let's take a look at the trends, make sure to look out in the coming year.
If you go by definition modern retro has been in practice for quite some time. But its prevalence and usage would be seen in abundance in coming year. To explain modern – retro is a unique combination of new and old. Modern flare added to retro typefaces and colors or a retro formation adapted with modern color schemes. In 2016 we have seen Kodak going back to its 1971 look with slight modification in type layout. This trend will be rising among the company logos & packaging.  The stepped up formulations can also be seen in website designers in India, where you can find a mixture of retro typography mixed with live images.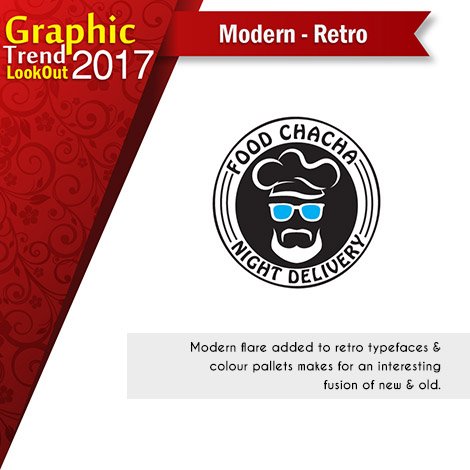 The roots of minimalism can be traced back to the early part of 20th century, with the simple objective of removal of everything that distracts; minimalism today is one of the biggest inspirations of developing optimized design solutions. Minimalism's focus on simplicity and functionality thus, leading to is adoption in many brands and design trends. Minimalism surely looks like a trend which will stay for a long time "Less is more"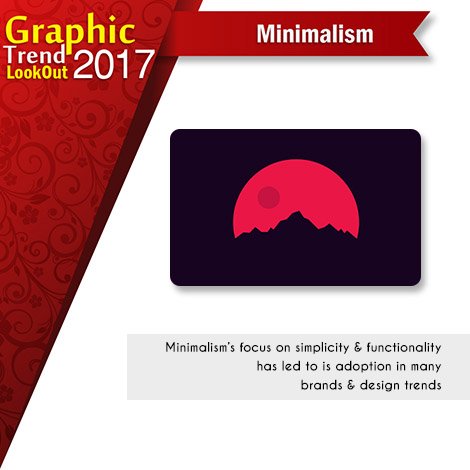 Responsive logos have been designed to keep up with the ever-expanding selection of formats and scales available to users. Scaling down for mobile phones doesn't just mean making things smaller, a good logo will respond to its environment and still be functional. Responsive logos are simple and malleable. A responsive logo will have elements which can be used individually and prevail the touch point of the brand. With more smart devices with different forms available every day, the responsive logo will continue to become more relevant in 2017.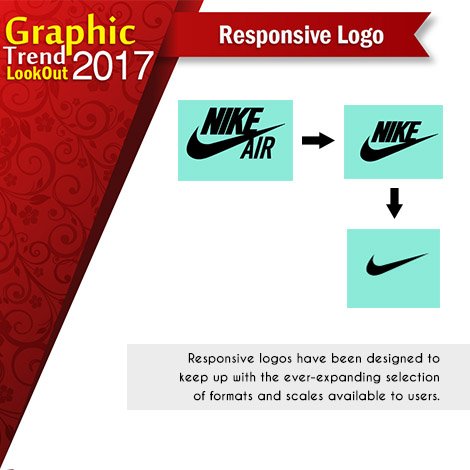 Cinemagraphs are photographs with a little touch of video where a single, minor movement is made. These are beautiful twist; the image will usually come in the form of a GIF. What makes cinemagraph unique is it brings back certain part of the photo to life, thus making the entire photo more realistic, attractive and sometimes even thought-provoking, just like the magical newspaper from the movie Harry Potter. The results are stunning, and show that there was more potential in the old animated .gif format than had yet been realized. They're incredibly the simplest answer to one of the modern marketing's biggest problem – time. Whenever a new visitor lands at your website, you have less than 5 seconds to make the impression and cinemagraphs work great for the purpose as they work faster and grab users' attention easily. With more and more competition between virtual real estate, cinemagraphs are expected to be a blast in the coming year.
Illustrations have been tended to be simple and evoke emotions. They can be used in a huge range of situations, but are becoming increasingly popular. 2017 will likely find itself littered with these types of design as their 'sketching', 'independent' quality gives an outlook of being thought over before being presented. We are looking forward to a wider implication of these usage to promote thought based ideas, storytelling about products, training and education related fields. Usage of these customized /crafted drawings will directly effect in reduction of overused stock images. We can also see high usage of illustrated font types, mixing of drawings with images, mixing of calligraphy with live images and much more…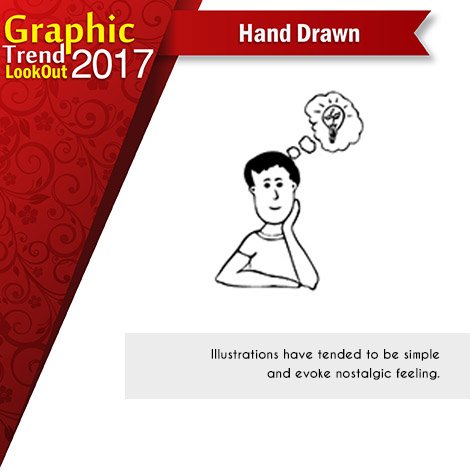 Modular layouts function to break up a text and put it into manageable chuncks. Instead of using a long block of text, graphic designers have found that making the information more manageable makes more people want to interact with it. Not only does modular design function as a great management tool, it can also look really professional when done well.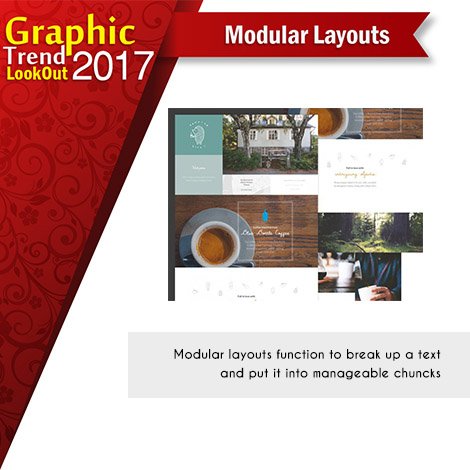 At Eduhive we design creative solutions, customized to the requirements but in pace with the current trends. We are constantly experimenting solutions in to be derived in combination with graphics, website and animation Connect To Us To  to get your solution.